Haunted Plantation's '14th Year of Fear' Offers A Genuine Scare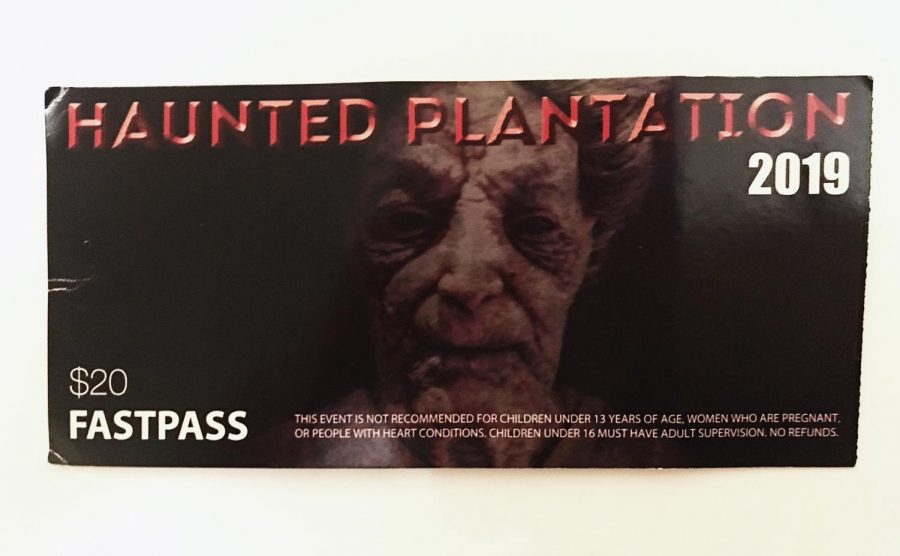 As a gal who comes from the midwest, where seasons make themselves known, I've found it difficult to get into the Halloween spirit without crisp air and falling leaves to remind me. All hope was lost until I stumbled through the 19 dark, artificially foggy houses of the Haunted Plantation. To my surprise, this short-lived walk (approximately 20 minutes) was all it took to temporarily satisfy my craving for seasonal festivities.
Waipahu's 14th annual Haunted Plantation was not as scary as I expected but managed to leave me wanting more of the spooky vibes it offered. With a chilling face around every corner and screams coming from all directions, this has become my go-to spot during the Halloween season.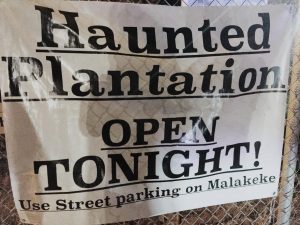 Another aspect of the Haunted Plantation that would keep me coming back is the changing theme. Each year, the houses hold different props and characters, offering a new experience every fall. To see the different themes from previous years, go to: http://www.hawaiihauntedplantation.com/#!/page/487848/watch-videos
Although I was anticipating a much scarier performance from the actors, I will admit that I jumped once or twice. That being said, I was consciously distracting myself by focusing on the frightened faces of the people I had gone with and letting their dramatic reactions lighten the mood. If they had been calm and collected, rather than squeezing my hand or hovering close behind me, I would have been forced to endure the fabricated reality that threatened my composure.  
There was much talk about how creepy the actors are, and even more so the buildings themselves because they are actually haunted by the ghosts of sugar plantation laborers who once lived in the village. Regarding the houses themselves, there were certainly moments when I'd feel a sudden chill or see what I thought was the shadow of a person only to realize that no one was there. Perhaps I was psyching myself out, but I am fairly positive the ghost stories are true. On the other hand, although there were a few disturbing faces, most of the actors' makeup was obviously fake and overdone. 
"I thought it was genuinely scary," Amber Malone, a Chaminade University graduate who had met us at the Plantation, said. "It was a fright but not a lasting scare."
I had come in with the idea that I'd be buying a ticket that would permit me to enter and re-enter a series of haunted houses as I pleased. The truth is, once you purchase your ticket and hop in line, the final step is to walk single file through the sequence of houses. If you are wanting to go through again, you have to buy another ticket.
General Admission tickets are $15, the Fastpass is $20, and the VIP Front Of The Line Access ticket is $30. After seeing the crowd of people in line hours before the booths even opened, it was clear that the fastpass would be well worth an extra $5. 
The ticket booth opens at 6:15 p.m., then gates open at 7. I arrived at 4:45 to avoid what happened last year, which was that parking was impossible and on top of that, the plantation was no longer accepting people because it had reached its capacity by 7:30. For this reason, I recommend arriving as early as possible. 
Despite any reluctance to let my imagination run wild and truly allow myself to feel scared, I enjoyed every minute of the time spent at Haunted Plantation. The actors playing dress-up, with their fake, bloody teeth and toy knives, made the Halloween season feel more real, which is reason enough to go again.
More videos and information can be found on the Haunted Plantation Facebook page. To see this year's trailer for Haunted Plantation's 14th chapter: The Pale Woman, click here: https://www.youtube.com/watch?v=1pzEDGcxQ6g