Best Breakfasts on the East Side
Breakfast in Hawaii is more than just eggs, bacon, and toast, the east side of Oahu has a number of underrated breakfast spots that go unnoticed by locals and tourists alike. After eating my way around Kaneohe and Kailua for the last 21 years, I've found some gems …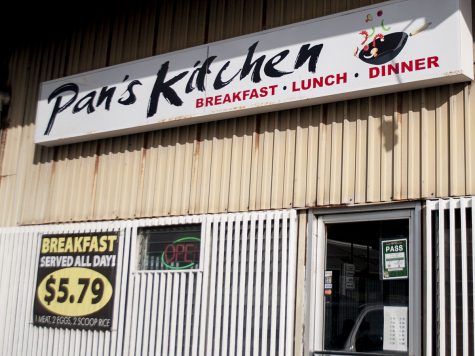 Boots & Kimo's Homestyle Kitchen (151 Hekili St., Kailua)
Decorated with dozens of NFL memorabilia (signed jerseys, helmets and pictures), patrons can sit at their favorite team's table, which will soon be covered with the must-have macadamia nut pancake sauce. This white sauce looks like it would be sweet, but it is the perfect complement to the fluffy banana pancakes. The line is always out the door, so be prepared for an hour long wait. 
Koa Pancake House (46-126 Kahuhipa St., Kaneohe)
Best known for the buttery pancakes and a special coconut syrup to go with them, this breakfast spot makes a vegetarian omelet that will make your mouth water with the rich taste of onions and spinach. It is the only breakfast restaurant on the windward side to make an omelet with Vinha D'alhos, which is a pork sauteed in vinegar and garlic.
Pan's Kitchen (46-003 Alaloa St. Ste. 3, Kaneohe)
Pan's is one of the cheapest breakfast spots that offer delicious local style breakfast that can be convenient if in a hurry. The home style French toast is delicious and will make you keep coming back for more. For just $7.79 Pan's offers the super breakfast which is two eggs, bacon, link sausage, and Spam with your choice of starch.
Kim Chee 1 (46-010 Kamehameha Hwy., Kaneohe)
Known for portions big enough to feed two people, this is a local laid-back restaurant serving breakfast on paper plates and plastic utensils. More like a picnic than a fancy restaurant, this spot offers the tastiest homemade corn beef hash. 
Cinnamon's Restaurant (315 Uluniu St., Kailua)
Cinnamon's is a great dine-in restaurant offering a wide array of local favorites and mainland style eats. A perfect example of this combination is their most popular breakfast dish, pastrami and cream cheese eggs Benedict  Also for those people with a sweet tooth, there is the island-famous red velvet pancakes.  
Moke's Bread & Breakfast (27 Hoolai St., Kailua)
This place is slightly different from other breakfast restaurants because of its hash brown omelettes. Instead of using eggs as the main ingredient, they make the omelet out of hash browns. The fluffy tasty muffins made from scratch is a must try and will make you go back for more.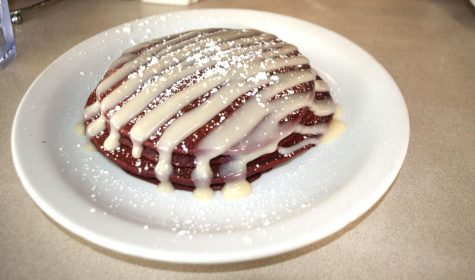 Over Easy (418 Kuulei Rd. #103, Kailua)
Over easy is a small restaurant with seating inside and outside. Portions are hard to finish and most times people have left overs. The custard French toast is one of a kind and will make you want to go straight to sleep.
Zippy's (46-038 Kamehameha Hwy., Kaneohe, HI 96744)
Although not known for their breakfast as much as other restaurants, Zippy's stuffs their famous chili into an omelet topped with cheese. Also if you have a small appetite, its breakfast bentos are the way to go because they're fast, easy, and hit the spot.
Cafe Kalawe (46-005 Kawa St. #106, Kaneohe)
Just a hole-in-the-wall type of place owned by a local family that makes the best local mocos. The original local moco is  is a giant homemade beef patty smothered with gravy and three eggs on top of your choice of white or fried rice. Also offered is the koko moco, which is corned beef hash instead of the hamburger patties. Cafe Kalawe is only open for breakfast and lunch.