Top 10: Pokemon Gyms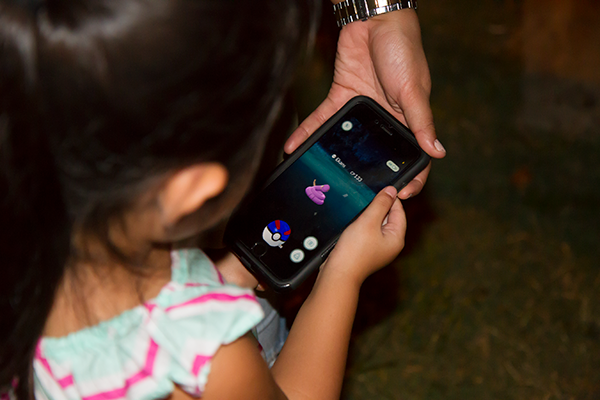 Pokemon Go is a revolutionary new way to play 2-dimensional style Pokemon, where players explore the world around them to catch virtual Pokemon. Created by Niantic, Inc., the same company responsible for creating Ingress, Pokemon Go uses the same map so players can seek out "hotspots" or "Poke Stops" and Pokemon gyms to collect Pokeballs in order to catch Pokemon and train them to fight gym leaders located at local landmarks.
Here are the top 10 gyms to seek out while on Oahu.
Notice: Poke Gyms are heavily contested. Stats may change in a matter of minutes so results may vary. CP stand for Combat Points and determine the strength of each Pokemon in a battle. Gym information is represented with the location, gym level and faction. There are three factions, Valor, Mystic, and Instinct.
1. Anna Miller's Level 3 Valor
There are three strong Pokemon at this gym: a Scyther CP1279, Gyarados CP1846, and another Gyarados CP1977 standing their ground against would-be competitors. This is a heavily contested area and a gathering place for upcoming Pokemon trainers so newcomers should find an easier gym to fight at or keep training at a team gym.
2. Downtown Pearlridge Globe Level 3 Valor
Adjacent to the Anna Miller's gym is the Downtown Pearlridge Globe which is a training ground for would-be trainers. In less than 3 minutes, this previously Instinct owned gym was taken over by Valor trainers and left a Chancey CP430 and a Pinsir CP946 to defend their newly acquired prestige.
3. Jane De Decker Sculpture (Kapolei Regional Park) Level 3 Valor
A popular area to visit if you're short on Pokeballs or other items, this gym offers trainers a chance for redemption and prestige for their faction by taking over this level 3 gym that offers a Rydon CP1494, an Arcanine CP1862 and another Arcanine CP1995. There are two other gyms in the area that at the time were controlled by Instinct and another by Mystic that looked equally as tough.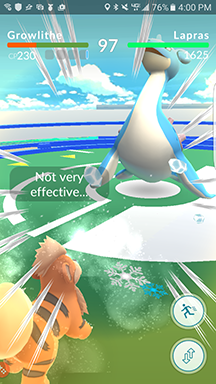 4. St. Louis Drive In Level 4 Valor
Kaimuki is another popular area to visit if you want to challenge gym leaders, but it is also a tough location for even veteran Pokemon trainers. This gym had a Flareon CP1170, an Executor CP2031 and a popular Snorlax CP2069 standing by to defeat challengers.
5. Leonard's Bakery Level 3 Valor
A popular tourist stop for Japanese and Germans, trainers come to see if they can topple over gym leaders at this contested spot. What was waiting for them was a Gyarados CP1746, a Vaporeon CP2002, and a Snorlax CP2014.
6. Father Chaminade Statue Level 6 Mystic
If you want to step up to a real challenge, then the Father Chaminade statue gym is constantly being taken over. Team Mystic left this gym with a Golduck CP1068, Pigeot CP1091, Executor CP1290, Vaporeon CP1659, Slowbro CP1713 and a heavy Snorlax CP2638. Since then, the gym has been taken over by Team Valor and left the Level 3 gym with a Nidoqueen CP1006 and a Gyarados CP1935.
7. Diamond Head Landmark Level 3 Valor
This gym was uncontested not even a minute before I arrived which meant it was in the process of being taken over. Trainers from Team Valor inserted a couple of Pokemon to guard against nearby Mystic and Instinct team members which were a Gyarados CP1733 and an Exeggutor CP2099.
8. King Kamehameha Statue Level 2 Valor
Even at 9 p.m., there was a lone biker camping next to the King Kamehameha statue trying to take over the lone Blastoise CP1445. Someone had just inserted this Blastoise since it was only a Level 2 gym and the only standing Pokemon.
9. Kissing Rocks (Victoria/Young St) Level 3 Instinct
Team Instinct represented this gym with a Snorlax CP1606 and a Dragonite CP 2173. If there were a few people there, they were waiting for someone to battle it out here, waiting for sunrise.
10. Dr. Sun Yat-Sen Statue Level 2 Instinct
Another Team Instinct gym and heavily contested as well, since this was only a Level 2 gym with a Vaporeon CP 1931 guarding it, waiting for its next opponent.
As you can see, Valor had the upper hand in most of these gyms but Team Instinct and Team Mystic have been battling over home turfs since the inception of the game.