Top 6 Places to Visit in Las Vegas
While many know Las Vegas as a party-centric city, I grew up there bereft of any of the activities that are commonly associated with it. I spent a lot of my childhood going to casinos, but for their restaurants, movie theaters, and bowling alleys. I recently sat on a slot machine for the first time this past summer after turning 21, which was anticlimactic and unenthusiastic. 
Since I've been able to call the entertainment capital of the world my home for 21 years, my experience spans beyond the traditional tourist spots on the Strip or Fremont Street. When planning a trip to Vegas but seeking out atypical suggestions, here are my best recommendations for the must-visit destinations in Sin City:
(Disclaimer: Since most of these recommendations are away from the Strip, having a vehicle to make the trek to these places would be ideal.)
Food and Drink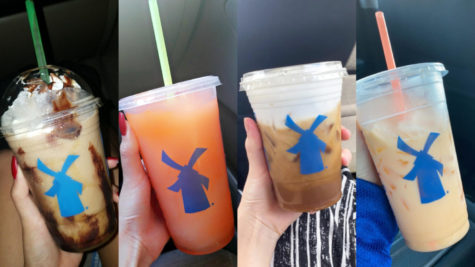 Dutch Bros. Coffee
Dutch Bros. is a West Coast coffee stand chain with 20 locations all over the valley. It's known for its perky baristas, fast service, fun drink combination names, and insane amount of drink customization. Despite being a coffee chain, the stands also offer energy drinks, lemonades, smoothies, milkshakes, and teas, with countless flavor options. It is unquestionably better than Starbucks or Coffee Bean due to the expansive menu and friendly customer service. 
Shanghai Plaza
For traveling with indecisive party members, Shanghai Plaza shopping center consists of more than two dozen Asian eateries, dessert spots, and little shops to satisfy everyone. With about 30 storefronts within the plaza, Kura Revolving Sushi, PepperLunch, and Cruncheese (Korean corndogs) are popular joints, while the main dessert places include Sul & Beans, SomiSomi, The Paleta Bar, SweetHoney. 85°C Bakery is also a hotspot for Asian pastries, bread, coffee, and drinks, while Miniso is the best place to shop around for discounted cute trinkets, plushies and household goods.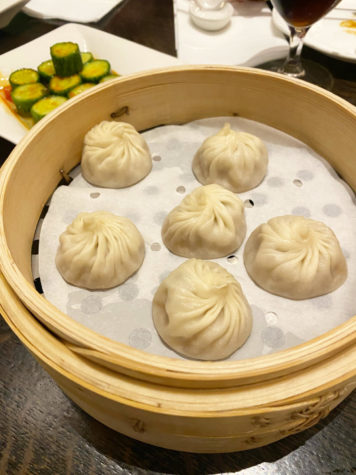 Din Tai Fung
This Taiwanese restaurant, located in the Aria on the Strip, is famous for its mouthwatering xiao long bao, or soup dumplings. The menu is full with other enticing entrees, appetizers, and even boba; it's the priciest recommendation on the list, but it's more than worth it. One order of xiao long bao is $12, but it will take multiple orders to feel full, especially when eating family-style. The pickled cucumber is my favorite appetizer to add to the experience. Din Tai Fung is a popular eatery, so the best way to secure a table is to make a reservation ahead of time. 
Places and Activities
Floyd Lamb Park
Located in the far northwest corner of town, about half an hour away from the Strip, Floyd Lamb Park was left behind as the remnants of an old ranch from the early 20th century. This 680-acre park is filled with lush greenery, quiet ponds, peaceful running trails, and is home to the most unexpected Las Vegas residents: wild peacocks. It's the perfect place to have a soothing picnic, go for a stroll, and take pictures with the beautiful birds.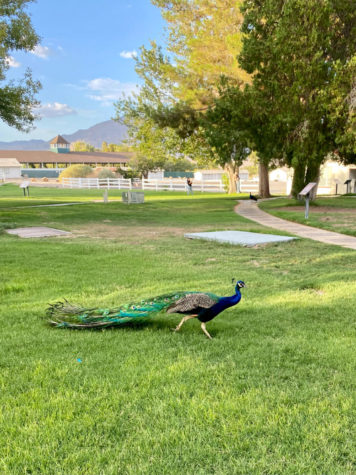 Lower Wetlands Ridge Trail 
For the more adventurous soul, trails along the Clark County Wetlands located on the southeast side of the valley have a decent view of the city for minimal physical exertion. My favorite time to hike this 2.7-mile out and back trail is around sundown, so make sure to bring a flashlight. Once you hike along this ridge, the view available will be a vibrant sunset over the sparkling lights of the Las Vegas valley. The trail is empty and tranquil and only gains elevation by 544 feet. To access this trail, park at Terraza Park and follow the trail signs to the west.
Container Park
This shopping outlet made completely out of shipping containers sits in Downtown Las Vegas and holds numerous art installations, boutiques, and food joints. It's free to the public and sometimes holds small-scale concerts in the lawn space. The terrace lights, live music, and open air make Container Park a peaceful place to relax with friends or family in a hip atmosphere.