Opinion: Newly Elected Kahele Will Represent Hawaii's People
As a girl who was born and raised in Hawaii, I am proud to call this beautiful place my home. I take great pride in these wonderful eight islands as the Native Hawaiian people do and did when they first discovered the islands many, many, years ago.
Despite being just an outsider looking in with no Native Hawaiian blood, being Native Hawaiian is something that should be treasured and valued. Because they are often overlooked, Native Hawaiians are underrepresented and deserve way more opportunities than the ones that are being presented to them.
Native Hawaiian Kaiali'i "Kai" Kahele won the Hawaii House seat — the one vacated by Tulsi Gabbard — on Election Day on Nov. 3. With him being of Native Hawaiian descent, I am excited to see a young Native Hawaiian serve in Congress to represent Hawaii and his Native Hawaiian people. I am not too sure what he will do when he takes his office, but I am hopeful that he will give a voice to his underrepresented Native Hawaiians and represent them more than they ever have before.
According to a Hawaii News Now article in May 2020, "representation means progress, scholars say, particularly for Indigenous children who will see their language and culture on display in Congress. It's fueled by efforts to recruit Indigenous candidates and back them financially, get-out-the-vote efforts, and Native communities flexing their political muscle."
Hawaiians are underrepresented in the census, and because of this are underrepresented in the distribution of resources. Some may conclude the reason for the underrepresentation because some Native Hawaiians still do not trust governments after the overthrowing of their Hawaiian Kingdom as it continues to weigh heavily on their hearts.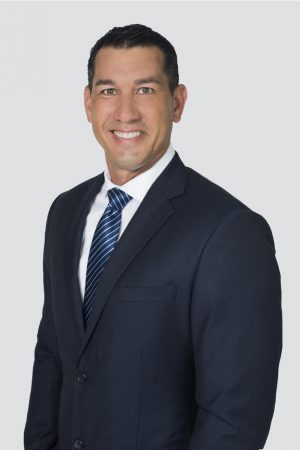 As Kahele represents Hawaii and its people in 2021 as he serves in Congress, Kahele has a great responsibility to bring Native Hawaiians to be a part of the important conversations with the Government. With him in Congress, and his representation of all Native Hawaiian people, I hope Native Hawaiians can learn to trust the government system again as one of their own takes the U.S. Congress.
According to a 2017 report by the American Community Survey, the poverty rate for Native Hawaiians was 13.5 percent and 9.5 percent for Hawaii residents.
It is not cheap to live in Hawaii, and there is a price to live in paradise, as the quote goes. Being that the poverty rate for Native Hawaiians was 13.5 percent in 2017, most Native Hawaiians are still struggling to afford housing on their own native lands. Kahele should acknowledge this by creating more affordable housing opportunities for his Native people through the continuation of the Hawaiian Homes Commission Act and Self Determination Act funding to the Department of Hawaiian Home Lands.
According to a 2007 NBC News, "In Hawaii, ancestry is more than just a matter of ethnic pride. Under a program created by Congress in 1921, Native Hawaiians with strong bloodlines can get land for a home for $1 a year. Those with more mixed ancestry still receive many other benefits, including low-interest loans and admission for their children to the richly endowed and highly regarded Kamehameha Schools."
While making sure Native Hawaiians receive assisted housing on their native lands, I anticipate Kahele, who grew up on the Big Island, to work to create climate action in Hawaii.
The Aina (land) is such an integral element to the Hawaiian culture and its people as it has been a tradition passed down from generation to generation: to care for and always respect the land because it gave valuable resources to the Hawaiians. A great sense of my pride in Hawaii comes from the beautiful land that I share with the rest of the Hawaii community. It is important to honor the act of preserving the land or Malama Aina (take care of the land) as our Native Hawaiian ancestors before us did. Because it is such a valuable part of Hawaii's culture, I hope Kahele fights for the necessary steps we must take to protect Hawaii's beautiful ecosystems as he did in the past when he authored legislation to protect Hawaii's aquatic life and water systems. Climate Change is a real threat to all of us now more than ever, and living in such a scenic and environmental-based community in Hawaii, it is even more of a threat to us.
Kahele will become the second native Hawaiian to serve in Congress, following Congressman Daniel Akaka. Daniel Akaka took great pride in his heritage and centered his main accomplishments in Congress to obtain federal funding for Hawaii for education, energy, and Native Hawaiian programs, according to the Los Angeles Times. When Akaka was in Congress, he accomplished the Hawaii Recognition Bill, also known as the Akaka Bill, which intended to give Native Hawaiians the same recognition as Native Americans and Alaska Natives.
As Kahele represents Hawaii as the second Native Hawaiian congressman since Hawaii became a state in 1959, I urge him to continue to fight for Native Hawaiian people as his Native Hawaiian predecessor, Congressman Daniel Akaka, did. I hope he follows in the late congressman's footsteps and continues his legacy of defended his native people's given rights when he was in office. I look forward to a Native Hawaiian representing an entire state of Hawaii's people in Washington D.C., and I can only pray that he will vouch for his native people and give them their voice they so desperately, deserve.