Chaminade English Professor Turns Novel Into Play
Chaminade's Performing Arts department is brewing a play with heavy topics such as racism, classism, and more from the early 19th and late 20th century. Dr. Allison El. Francis, an African American woman and English professor at Chaminade University, has written a play based on "The Autobiography of an Ex-Colored Man," a short novel released in 1912. 
Francis' work has been approved to be Chaminade's next play in the spring. The novel has never been transformed into a play, and it will be the first of its kind. Francis called it a "world premiere event" for Chaminade University. The details of the play, such as an orchestra, budget, casting, and more, are still in the works.
"Thematically, it's a really important discussion about race, ethnicity, and identity," Francis said. "We are still not through that, especially in the United States." 
"The Autobiography of an Ex-Colored Man" was originally released in 1912 anonymously, but the author, James Wheldon Johnson, came forward years later. The short novel is about a biracial man who is African American but light-skinned. The Ex-Colored Man is a pianist who travels from New York to the Southern states and then to a few European countries. The novel portrays the Ex-Colored Man's struggle to identify who he is and where he belongs.
After realizing the novel was never written as a play, Francis started writing in 2014. She was fortunate to receive help from the Faculty Resource Network (FRN) at New York University (NYU). At the FRN, she gained a mentor who acted as her dramaturge, a literary editor.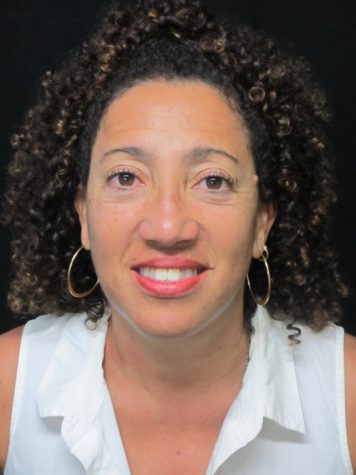 Then in 2018, Francis finished writing the play, and a small theater in California offered to produce her play, but the pandemic hit. Since pandemic restrictions have eased, Francis thought producing and premiering the play at Chaminade was only best.
"[This is] definitely a dream come true. This is my ship coming in, so to speak," Francis said. 
Her play was given a chance to be brought to life for the first time through a "table read" with an introduction to performing arts class (PAR-205-01-1). However, many students had varying perspectives on the themes that the play discussed. A big issue was the language being used in the play, as in the usage of the "n-word."
"As we went through the reading, I felt very uneasy and distressed," said one student in the class who asked to speak anonymously. "There were a lot of languages that I was uncomfortable with."
"The Autobiography of an Ex-Colored Man," as mentioned, is set in a time when being biracial was not accepted. The novel includes derogatory terms that are included in the play.
"It is a historical adaptation. I am adamant that the language has to be there to understand the decisions the narrator takes," Francis said. "You are not the character you play. I think that divorcing fantasy and reality is really important to acknowledge so that there is comfort on the stage."
Ashley Yoshikawa, a fourth-year Business Administration student, expressed her concerns with casting and how well-represented African Americans will be throughout the play. Yoshikawa mentioned that Chaminade is not predominantly male or African American and begged the question: What if there is not enough [representation]? 
"As an Asian woman, I would not want a non-Asian woman representing me," Yoshikawa said. "So if someone were not African American, I would not want them representing that role." 
Students have expressed that the premise of this play and the topics should be discussed. Paynter has used this novel in her teachings for over 20 years because of the discussed topics, and because of these topics, she wanted to transform the novel into a play. However, students feel that these topics should be approached differently. 
"I feel like we are in a time where we (as Generation Z/millennials) are trying to break generational curses and become better than our past generations," said a student who requested to remain anonymous. "So for me personally, as a [person of color] who is constantly trying to correct people never to use those terms, it feels like a giant disservice."
Francis understands that these conversations are heavy and students had mixed emotions throughout the table read. She believes that "The Autobiography of an Ex-Colored Man" as a play will be a testament to what changes are being brought in the past and what more work we need to do in the twentieth century.
The play is projected to premiere on campus in spring 2023 with the support of the performing arts department. More details on the play are soon to come.