Students 'Appreciated' by Students
Chaminade University held its annual Extravaganza on Friday night. An event for school clubs to perform their cultural dances. In the rain, the library lawn filled with students who showed up in support for the eight clubs that performed. 
"Extravaganza is an amazing showcase of all different types of cultures that are represented at our school," junior Emma Tecklenburg said. "It gives students the opportunity to appreciate and experience diversity."
The Extravaganza event featured the Micronesian Club, Filipino Club, Tongan Club, Korean Club, Hawaiian Club, Marianas Club, Indigo Lotus Club, and the LOS Club.
Big Island native, Hi'ilei Chaves, explained her love for the event because it sheds light onto the diversity within the school, gives students a chance to come together, time to respect those representing their culture, and to overall have fun.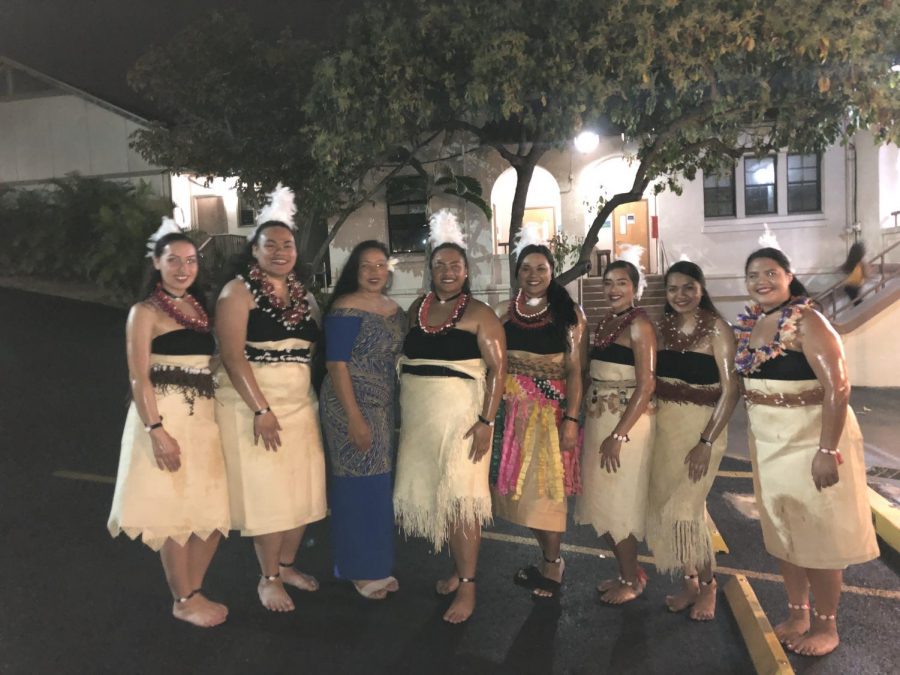 "Extravangaza gives students from the Polynesian, Pacific Islander, and Asian culture to express the love for their culture," Tongan Club member Angel Miles said. "It is important for us to express our culture outside of our home and to share it with the Chaminade community."
The event is held once every Spring semester, offering music, free food, and performances from all clubs. Students cherish the event because it allows them to observe cultures they may have never seen before or don't know about.
"It makes Chaminade unique," freshman Isaac Amaral-Artharee said.  
The event has been a regular showcase for Chaminade, as it has been going on for more than 20 years, according to Head Adviser of CSGA Mitch Steffy. Steffy explained that even in the rain, the event will continue because it brings the Chaminade community together.
"It brings the best that we can, like showing our skill, expressing our God-given talents, and to come together and just have some fun," Brother Allen said.
The smiles were endless in the crowd as it was filled with family and friends. Between club performances, music was played so crowd members could go out and dance on the lawn, which allowed many laughs from those who didn't go out and participate. The event was filled with joy as students came together and taught each other new dance moves.
"This night is a great culture showcase and an experience you won't get anywhere else," Marshall Islands native, Broderick Menke said.
At the end of the event, time was given for the Senior Lei Ceremony, which is a moment for the crowd and club members to appreciate and celebrate the seniors. Any senior from any of the clubs had the opportunity to perform one last dance. The crowd cheered endlessly while family and friends gave the seniors assorts of leis, money, and gifts.
"Extravaganza reflects our Hawaiian values, and how Chaminade values the significance of the Hawaiian culture," senior Grant Dressler said.
Junior Aria Garribo expressed that her favorite part about Extravangza is that, with the end of the semester approaching, it gives students one last chance to come together and enjoy their time at Chaminade.
The next event along similar lines of Extravaganza is in the Fall semester, called PIR.