President Trump is Coming to Town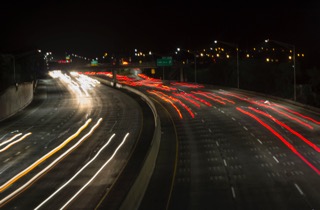 Hang onto your car keys, Oahu. The president is coming to town on Friday, Nov. 3, to mark the start of a week-long tour through Asia. While former President Barack Obama visited the islands quite often during his two terms, Hawaii residents are already dreading the gridlock that comes with a presidential visit.
Kelly Ahyou, 21, works full-time at Ala Moana Center and gets off during peak traffic hours with no time to waste as she has a babysitter she has to relieve at home in Aiea. The backlog on the roads from President Trump's visit could cause Ahyou hundreds more in child-care costs for that day.
"I don't think we are a necessary stop on his trip when he's visiting Asia," Ahyou said. "Especially when he pretends we are not a state. He even had people boycotting Hawaii when he first took office, questioned Obama's citizenship before that and still pretends we're aren't a state when he has a hotel here."
Ahyou shares the same grievances as many other Oahu residents, as past presidential traffic jams left drivers in gridlock for hours. Janelle Wilson, a 31-year-old Waipahu resident and Forensic Science major at Chaminade University, is another mother who could face extra financial burdens if she is caught in the madness.
"The president coming to town is always a nightmare for us locals," Wilson said. "I'm happy I found out about this visit early so now I can plan my day around that nonsense. Thank God it's not as long as Obama would stay. I plan to avoid the roads at all costs and hopefully, avoid extra babysitting fees as well."
This visit will occupy parts of Friday and Saturday. President Trump, who will be staying in Waikiki, is set to visit Pearl Harbor where he will receive a briefing from the U.S. Pacific Command and spend some time at the U.S.S. Arizona memorial. 
Upon leaving Hawaii, President Trump will take a tour through Asia making stops in Japan, South Korea, China, Vietnam and the Philippines. It is during these visits that he is expected to discuss economic ties with trade partners as well as a resolution to the ongoing North Korea threat, according to Hawaii News Now. 
Knowing that the president is an avid Twitter user, some residents are holding their breath for the onslaught of anti-Hawaii tweets that may or may not be sent during his one day in the islands. James Stanton, a 28-year-old Makiki resident who majors in Accounting at the University of Hawaii at Manoa, is one of those keeping an eye on the Twitter-verse during Trump's visit.
"Judging by his alarming rhetoric so far, I feel like he isn't going to have the capacity to act like a human being," Stanton said. "For God's sake, he's calling [North Korean President] Kim Jong-un 'rocket man.' I already have a shelter to hide in, got my two-week survival kit ready just in case Trump really flubs up on this trip."
Stanton is not the only one wary of the erratic ways of our president. Eric Matsumoto, a 22-year-old Psychology major from Chaminade University of Honolulu, feels that maybe Trump should stay at the White House.
"Our president is an embarrassment to the nation," Matsumoto said. "There have been so many examples of this since he entered office, and I feel going to Asia will only make it worse. Asian countries are respectable and traditional. Mix in a big orange monster and our allies in the east may become our enemies."