The struggles of an international athlete
Chaminade junior Kuany Kuany is used to moving around and is used to acclimating to a changing environment. The men's basketball guard has lived in Africa, Australia, and now Hawaii.
Kuany's parents are from South Sudan, but because of the war with Sudan, they fled to Kenya before he was born. He was born in a refugee camp and later moved to Nairobi, the capital of Kenya. When he was 9, the family moved to Melbourne, Australia.
So if anyone at Chaminade is familiar with moving and adjusting to new places, Kuany would be the perfect candidate. But he's not the only one. Though just 2 percent of Chaminade's 2,762 enrollment is from outside the United States, many are athletes on campus who have had to learn to adjust to not only a culture shock here in Hawaii but a change in the sport – whether it be on the field or in the locker room – that they're so familiar with.
Whether the student is from Asia, Australia, South America, Africa, and so on, each one has a unique story and an interesting background.
Kuany is currently in his third year at Chaminade and for the past couple of years, he has not been able to travel home to Australia for Christmas. Due to the long and expensive flights and the mere weeklong holiday break that the basketball team gets over winter, this is typical for an international student in Hawaii.
One challenge that international athletes face is adjusting to a different style of game in the United States.
"Coming to play college basketball, the biggest struggle I faced was adjusting to the speed, strength and style of play in America," Kuany said. "The game is much slower in Australia and less physical, so this held me back for a few games as I tried to find my way back into playing with everyone on the team, as they were already used to this system."
Suncica Bakic, a senior student-athlete from Bar, Montenegro, had to adjust to a louder style of game with different types of rotations.
"When I came to the U.S.A. for college and started playing volleyball, I faced some obstacles that I needed to overcome in order to perform well on the court," said Bakic, a captain on the Lady Swords women's volleyball team whose teammates call her "Sunny." "College volleyball is generally different when it comes to the rotations, style of playing and style of coaching, comparing to volleyball I played in Europe. Also, coaches here require from their players to be loud on the court and talk to one another in order to connect between and during plays. While in Europe it is allowed to be quiet, focused and calm throughout the whole game. I had to embrace these changes in order to fit in."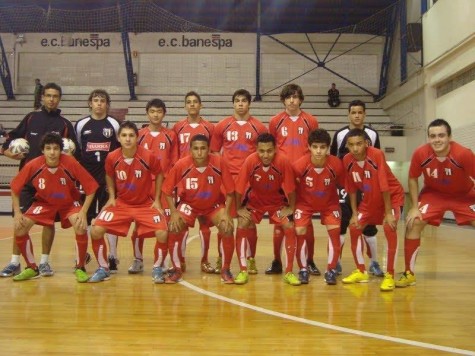 Bakic and men's soccer player and senior student, Brazilian Nicolas Ferro, both faced language barriers when coming to the States. Bakic's native language is Serbian and Ferro's is Portuguese. Both athletes had to adjust to being coached in a new language.
For the Chaminade men's soccer team, international students hold nine spots on the roster. Sophomore Bernd Buescherhoff (Germany), senior Quan Ho (Vietnam), junior Guilherme Aires (Brazil), senior Manny Ibarra (Mexico), senior Stiven Buritica (Colombia), Lukas Pousset (Germany), Edward Cordasco III (Japan), James Meaney (England), and of course Ferro make the team a true melting pot of culture
Though some of these players hail from a foreign country, many (like Ibarra, Aires and Ho) have been in the U.S. for much longer than just their college years.
However, for the international athletes who came straight to college from their homes in other countries, being so distanced from their families – and in a whole different time zone – can bring struggles.
"I don't really like being far away from my family because we were always very close to each other and I could always count on them if something was not right," Ferro said. "And of course I miss my mom's cooking."