The untold truths of post-athlete life
"For the last 20 years I've been completely focused on two goals: playing my best and helping the Yankees win. That means for 365 days a year, my every thought and action were geared toward that goal. It's now time for something new," said New York Yankees five-time world champion Derek Jeter in his retirement announcement on Facebook in 2014.
It's the fear that all athletes have to face at some point in their lives, becoming a non-athlete, regular person. For the very few lucky ones, they can make a career off of playing their sport. However, for everyone else, it's the end of the road.
In the beginning, after the initial shock that their athletic career is over, the time off is refreshing. The body is given much deserved rest since mandatory weightlifting and conditioning are over. In addition, so long is the phrase, "Sorry I can't, I have practice." There is now time to hang out with friends, go to the movies and just sleep.
About a few weeks later though, the reality of post-athlete life sets in. For most athletes, their lives revolved around their sport. Without the 3-hour practices five days a week, morning weights and weekend games, who knew that there was so much time in one day? While trying to keep busy with all this extra time, the thought of playing always seems to linger in the mind and is a happy, yet painful thought.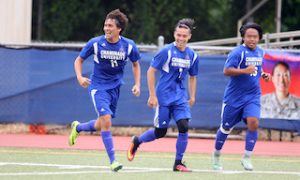 For those who played sports, recreating that same excitement and competitiveness is impossible. Flag football and adult slow-pitch leagues are boring substitutes to playing the real sport. Playing a pickup basketball or soccer game at the park is similar to the "glory days," but still can be a poor replacement for a once competitive and intense activity.
One of the most difficult aspects of not playing anymore is to watch that sport you loved so much on TV or to attend games of friends or family who still play. Sitting in the stands instead of playing on the field can be a heartbreaking experience, especially at your former team's game and someone else is wearing your jersey number.
"There's a scripture reading, 2 Timothy 4:7: I have fought the good fight and I have finished the race. I have kept the faith," said Payton Manning in his retirement speech after leading the Denver Broncos to the Super Bowl in 2016. "Well, I've fought a good fight. I've finished my football race and after 18 years, it's time."
As time goes on, the heartbreak eases and the happy memories become more prevalent. What gets more difficult, however, is getting back to working out. There is no one there to provide forced exercise. Staying fit is now a tough, personal task. What used to be a team pursuit, where support to run that last sprint or lift that last rep was all around, is now just a little voice inside pushing you to complete the workout.
In addition, what used to be easy tasks in the weight room suddenly seems harder. Weights that were light are now heavy and body parts that were always healthy now hurt like crazy. In any way, the workout must get done in order to keep in shape.
Another inevitable change is your eating habit. So many calories were lost in the day from workouts and long practices that it seemed like no matter what was eaten, the pounds stayed off. Now, if pizza is even thought about it feels like 10 pounds were gained. Unless food eaten is cancelled out by the same amount of exercise, watching what you eat is a sad but necessary reality.
The most difficult aspect of post-athlete life though is being separated from the teammates who became family. For those who finished their eligibility but are still in school, it is even harder. Seeing teammates around school still is nice, but having been in their shoes, you know that they are too busy to spend time with you. Moreover, seeing them going to practice or hanging out with the new freshmen is a sad reminder of what used to be. For those out of school, adult life has begun and full-time jobs are the reality for everyone. Whether the job is back at home or in the same college town, everyone's time is occupied by working. Yes there will be time to catch up eventually, but going from seeing them everyday to only once in a while is a tough transition.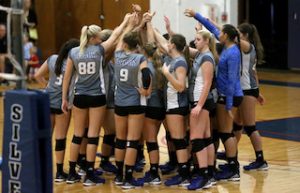 After months and years pass, all these changes become the norm and the negatives of post-athlete life fade. While there will always be a part of you that misses playing your beloved sport, all the memories of the big wins, SportsCenter-like plays and the good times spent with teammates will fill that void. Being an athlete is more than just playing a sport. It is learning lessons about life through that sport and learning about who you are as person. As every athlete knows that their time must come to an end, playing their sport was one of the best and most life-changing experiences there was.
"And with that, I choose to say goodbye to my playing days the same way I said hello — quietly. I wanted to do it quietly because that's just how I operate," said University of Arizona softball four-time First Team All-American and 2008 Beijing Summer Olympics silver medalist Caitlin Lowe in her 2015 retirement letter. "This game doesn't owe me anything, it's pretty much the other way around."