Top 10 Summer '15 Soccer Transfers
Another transfer window has passed, top teams paying over the odds for a player that may or may not make a difference. Campions can either rest on their laurels or re-invest, while second place losers may spend big on bad players or build for the future with promising youth. The world's most unpredictable game made even more beautiful by some bizarre and brilliant transfers. Here's the scoop on the top ten singings of the summer.
Adnan Januzaj – Manchester United to Dortmund – Loan
Adnan Januzaj flourished under interim Manchester United manager, David Moyes throughout the 13/14 campaign, but new manager Louis Van Gaal hasn't had as much patience with the 20 year old Belgium international. Adnan Januzaj has publically displayed his feelings of neglect. He has recently completed a quick fire move to Borussia Dortmund FC who competes in the German Bundesliga. (German First Division)
Christian Benteke – Aston Villa to Liverpool – $50.1M
Liverpool Football Club is desperate to get back into the Champions League after last seasons flop. Benteke is a powerful 6'3 forward who scored 20+ goals in the Premier League last year. At 50.1 million Liverpool are hoping that the Belgium international can bring them the necessary goals needed to get them back into the top 4.
Raheem Sterling – Liverpool to Manchester City – $75.6M
The Jamaican born, English native, Raheem Sterling is England's best hope of international success. At a fragile 20 years of age and a whooping $75.6M Raheem Sterling has a lot to live up to at new club Manchester City. Moving a short 50 miles from Liverpool to Manchester, the England striker has bags of potential but it's too early to tell if he is worth the huge transfer fee.
Kevin De Bruyne – Wolfsburg to Manchester City – Undisclosed
Manchester City have invested primarily in young players full of potential this summer, and Kevin De Bruyne is one of those players. The attacking midfielder has joined the Premier League's richest team in a bid to win back the title from last years victors, Chelsea. Born in Belgium, De Bruyne's playing style will provide goals for the Cityzens and give them a chance to win back the title.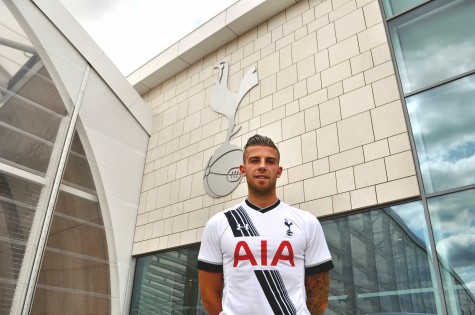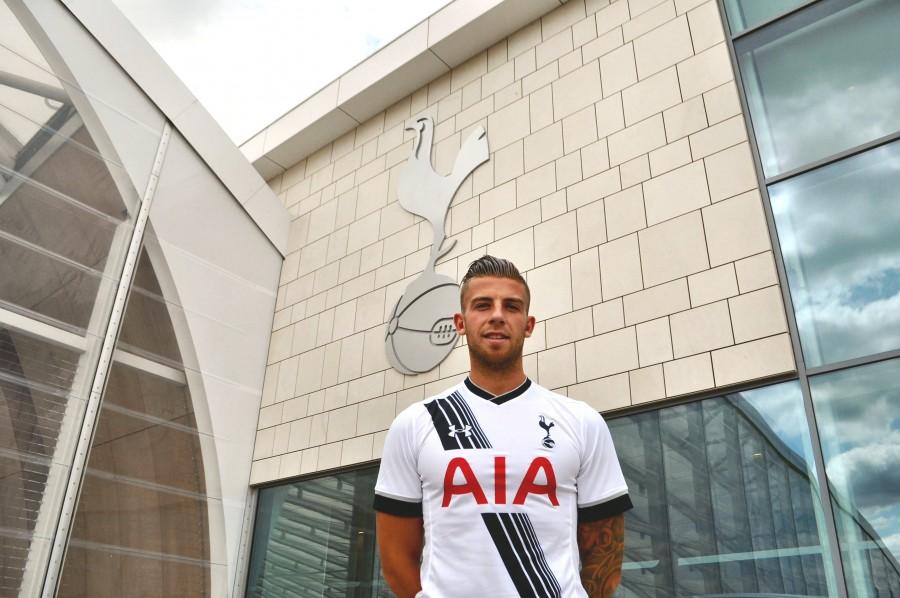 Toby Alderweireld – Atheltico Madrid to Tottenham – Undisclosed
Tottenham's defensive has been woeful over the last few seasons. When the club announced the signing of 26-year-old Belguim defender Toby Alderweireld fans took to Twitter to express their delight. Alderwerield has played in more prestigious competitions than Tottenham and the player brings a guarantee of consistent quality defending, something that has been lacking at the club for some time.
Julian Draxler – FC Schalke to Wolfsburg – $38.5M
Julian Draxler has been a hot commodity and a very exciting prospect for many European clubs over the last couple of years. Multiple clubs have swarmed like Sharks to sign the young German winger. Kevin De Bruyne's departure from Wolfsburg means they have been able to fund a quick fire move for Schalke's Draxler. The 21-year old German played in the 2014 winning World Cup squad and has joined Wolfsburg for around $38.5M.
Iker Casillas – Real Madrid to Porto – Free
Winner of La Liga, The World Cup, European Championship and The Champions League, Iker Callias is one of the most proven and experienced goalkeepers still playing the beautiful game. Real Madrid FC is renowned for their mistreatment of players, the club is also known to discard players as soon as they're past their prime. Porto has reaped the benefits of Real Madrid's latest reject, Casillas is still one of the greatest goalkeepers in the world and Porto were able to pick him up for free because of his contract expiring with the Spanish giants. Casillias will now reside in Portugal and try to help Porto's European campaign expand.
Bastian Schwienstiger – Bayern FC to Manchester United – $21.6M
Any club would be ecstatic to swoop longtime Bayern FC player Schwienstiger, but to do it for just $21.6M is unbelievable. In today's financial climate, $21.6M is pocket cash especially to a mega club like Manchester United. World Cup winner Schwienstiger is regarded as one of the most talented and technical midfielders on the planet. He will help the Red Devils push for the supremacy they have been without for a few years, and help make United the force they once were.
Memphis Depay – PSV to Manchester United – $38.5M
Manchester United's spending spree this summer was very expensive, and it has already proved effective. Manchester United Manager Louis Van Gaal signed fellow countryman, Memphis Depay early in the transfer window. The 20-year-old Dutch striker arrived at Old Trafford (Manchester United's ground) for $38.5 Million back in June and has already scored 3 goals for his new club. 2 of which have been scored in the Champions League.
Petr Cech – Chelsea to Arsenal – 15.4 Million
Chelsea were in a very fortunate position last season, they had the two most talented goalkeepers in the Premier League in their side. Due to laws of the game stating you can only play one keeper at a time, it left the ageing Petr Cech on the bench. The 33-year-old is a world-class keeper and was surprisingly allowed to move to rivals Arsenal in order to get more playing time. Cech has been praised as the best keeper in the world by experts, and will give Arsenal a fighting chance to win back the title after a long 14 years. By far the best signing of summer!
Honorable Mentions
Morgan Schneiderlin– Southampton to Manchester United
Javier Hernandez – Manchester United to Bayer Leverkusen
Arda Turan – Atheltico Madrid to Barcelona