The Chainsmokers – "Collage EP" Review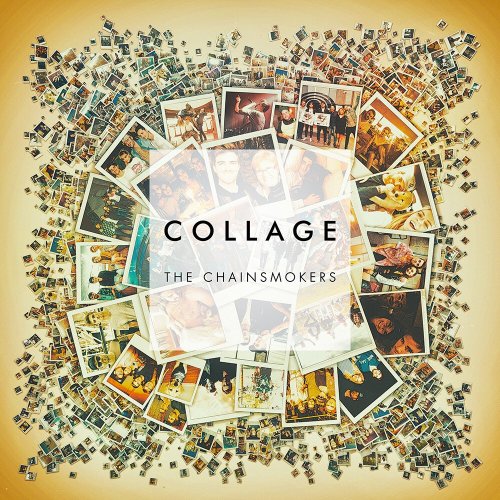 So far it's been an incredible year for The Chainsmokers, tearing up charts with single after single. Ever since "#Selfie" went viral in 2014, the duo has evolved from EDM to a blend of dance music and pop culture, which clearly comes forward in their latest EP.
The first track "Setting Fires" features brother/sister duo XYLØ, kicking off "Collage EP" with a bang. With an airy bassline, soft plucks combined with elements of hip hop, XYLØ's vocal performance blends in well. The hook is catchy and the track stands out as a strong pop record.
Following up is "All We Know," which differs from "Setting Fires." Featuring New Jersey singer Phoebe Ryan, the verses have a mellow guitar riff with chilled drum patterns. The hook lacks tension as it attempts to build up to a future bass-inspired drop. The melodies are catchy, but the song lacks power.
Coming up on third is smashing hit "Closer" featuring Halsey. The record is undoubtedly catchy with lyrics such as "We ain't ever getting older," which all college students can relate to. The stabbing synths and distorted leads take you on a journey that makes you want to dance and is a solid hit. Topping the Billboard Hot 100 for 11 weeks in a row, it is one of the biggest songs of the year.
Fourth track "Inside Out" takes it back to a mellow vibe similar to "All We Know." However, the main drop sounds similar to their previous hit "Roses," but with a heavier bassline. The verses and buildups are filled with soothing guitars and piano riffs. Featuring artist Charlee performs the song with a unique touch with her voice, completing  the track.
The fifth and final song on Collage EP is "Don't Let Me Down" featured 17-year-old singer/songwriter Daya. The EP ends with an impressive single; the track has an airy guitar riff that is minimalistic and works well with Daya's voice. Peaking with a dramatic switch at roughly the 2-minute mark, the verses, buildups and drops work well together building tension. This is a solid ending to the EP.
Looking back at previous EP "Bouquet," which featured popular record "Roses," they showed some hints of going towards a pop direction, but still stayed within the EDM frame. As for "Collage EP," they took that step further into pop, which showed a new and original side of the duo.
With more than 1.2 billion streams on Spotify spread over the individual tracks, the singles "Closer" and "Don't Let Me Down" went platinum multiple times this year and the duo can certainly cash in their paychecks with a smile.
Also teased on social media, The Chainsmokers are working with Coldplay singer Chris Martin, making fans excited to see what 2017 might bring.
As a whole, the arrangement is well balanced and each track shows a different side of them. The Chainsmokers truly show their talent and potential in this EP. With two of the songs being major hits in 2016, it leaves fans and listeners hungry for new music.