Goodwill hunting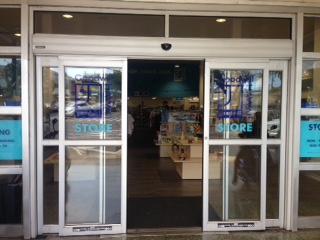 In 2015 a watch collector spotted a rare Swiss watch in a Phoenix Goodwill, bought it on sale for $5.99 and then sold it for $35,000, according to KTLA 5 News.
This is the beauty of shopping at Goodwill, you never know when you'll stumble over a life-changing serendipity. In a time where our pop culture heavily praises high-end name-brand items, Goodwill tends to be at the bottom of the list of places to shop for many.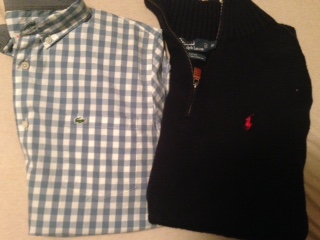 In modern-day society, people like myself are often left confused when egotistical individuals pride themselves on spending excessive amounts of money on a brand when they could have gotten the same thing for a fraction of the price. Who needs Ciroc when there's Smirnoff ? While others Snapchat themselves popping through champagne over the weekend, I tend to spend my time popping purple 50 percent tags at my local Goodwill.
Last Sunday I brought a Lacoste shirt up to the register, happy to pay the $6.99 price only to find out it was half off. I spent less money on my now favorite collared shirt than I do on a meal from McDonald's.
On Sundays, all Goodwill Hawaii stores offer a 20 percent discount to students, pensioners and military personnel. So on Sundays I dedicate time to sifting through the hundreds of clothes to find some diamonds in the rough, although it's not just clothes that I look for. Goodwill sells just about anything that's been donated to any of its  stores on the island. I often look for clothes, shoes, jewelry, kitchenware and occasionally decor.
Goodwill may seem like the "cheap" way of shopping and is often looked down on by snobbier shoppers, but I couldn't care less considering I'm wearing a like-new Polo Ralph Lauren pullover that was so cheap I practically stole it. I also purchased a one-of-a-kind canvas painting for $2.99; I even felt bad for the time the anonymous artist spent on painting it.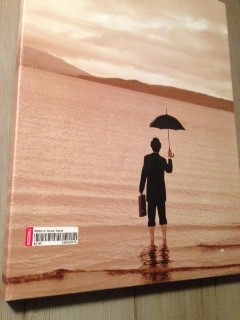 It isn't always about the destination but the journey of your "treasure hunt." It's about walking slowly through the aisles, tirelessly pulling back T-shirt after T-shirt until your back is sore. When you find what you're looking for or even something you didn't know you were looking for, you feel as if you've won the lottery.
Goodwill not only helps the community with donation money but its discounts and deals gives shoppers extra incentive to buy. Every single item for sale at goodwill has one of five different color tags on it, and every day one color tag will offer 20 percent off and the other half off. This is perfect for students struggling for cash or anyone planning on dressing as Macklemore for their next fancy dress party.
When you shop at Goodwill, you're not the only one who gets a great deal.  Last year, sales from Goodwill stores funded employment training, job placement services, financial education, youth mentoring and more to 9.8 million people in the United States and Canada, according to Goodwill Industries International. The money you spend stays directly in your community and gives people an opportunity to make a fresh start.
The closest Goodwill to Chaminade is on Waialae and Koko Head avenues, oh and it's pretty cheap too. I'll be there this week to add to my vast Goodwill collection.
There are plenty of hidden areas, hikes and surfing spots that make Oahu the beautiful place that it is today. From my experience, Oahu's Goodwills are top-notch as well due to the steady influx of tourists and transplants. When people leave the island they can't take everything, which means more hidden gems on our local Goodwill racks.