Daring college recipes to try
We all have heard the stories of the starving college years and the endless ramen eating. Here are a few more interesting ways to get you through those rough years of college, that will not break your budget.
Pop tarts, Ramen, and PB & J's have all been simple favorites from childhood through college. Kalene Rodgers, a junior at the University of Hawaii, takes meals to another level of creativity by making Spam sushi rolls. Fry the spam, then cut into thin strips. Second, lay the strips out on a sheet of nori (seaweed) on a bamboo mat. Then put a bit of rice on one side of the nori followed by a few slices of the Spam. Once in place roll the bamboo mat tight, forming the ingredients into a circle shape. Finally, unroll the mat and there you have your Spam sushi rolls.
"They are supa dupa ono kine," Rodgers said.
Other recipes that can last a while are rotisserie chickens. They run about $5 at either Sam's Club or Costco, and you can use the meat in sandwiches, on eggs, or with rice and vegetables. For one person, that size of chicken can be used in almost all meals for the week as a cheap, healthy way to save money.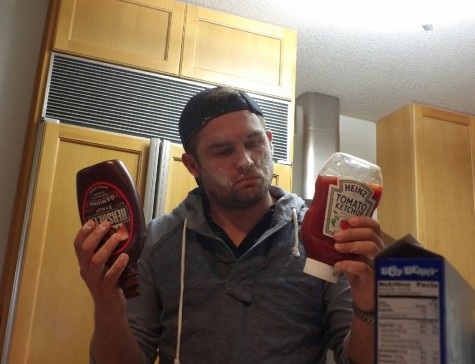 Ches Bond, a senior at Chaminade University, loves to try new alternatives to food.
Breakfast sushi was born while reading a Pinterest recipe and adapting it to ingredients Bond had in his kitchen: scrambled egg, spaghetti noodles, cheese, salsa, butter, garlic wrapped it in tortillas.
"I call them the bomb digaties," Bond said.
Bond also has made macaroni and cheese with an alternative to whole milk by using chocolate milk and other meat seasonings.
A recent graduate from University of California, Shawn Wood ate all the "staple" foods while in college from pasta to hot dogs.
"Ramen is always solid, something with rice, pasta, hot dogs the list goes on and on." Wood said.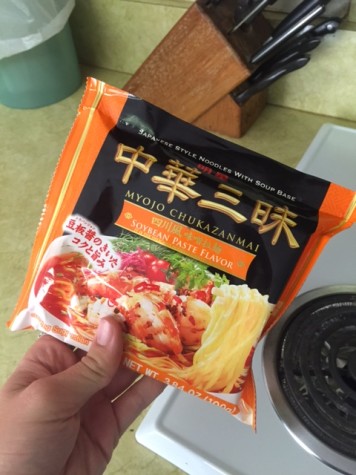 Shelly Resnick graduated from Colorado Medical School in 1958. Resnick's go-to recipe was baked potatoes and cheeseburger gravy. Scrub and bake the potatoes, and fry hamburger and onions together. Then throw a half-cup of flour and two cups of milk along with plenty of salt and pepper. Once the gravy is thickened, add one-to-one and a half cups of shredded sharp cheddar cheese and stir until it's melted. Cut the potatoes open, slather with butter, and top with cheeseburger gravy.
"Sometimes we also added raisins, chopped peanuts, and chives, and we'd call them Irish sundaes," Resnick said.
This recipe is more normal. It comes from Nathan Finster, who graduated from Kansas State University in 2012. Hot fudge covered bacon was his go-to meal. To prepare this decadent college dessert, start by covering the bacon with hot fudge. Then raise the temperature of the oven to a near boil. Once fudge has melted over the bacon, you toss them in the freezer for about an hour to make them cold and crunchy.
"It may not be a staple food, but I made a few great friends that night," Finster said.
There are many ways out there to survive the late-night college hunger. Hopefully these recipes sparked your creativity for your next budget-friendly late-night snack.