OSAL workshop: Free massages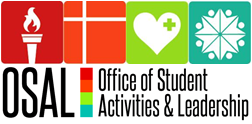 With finals week approaching many students are under quite a lot of stress. For this reason, a massage therapy workshop took place at the Vi and Paul Loo Center on Dec. 2, where students were giving free body massages.
The interactive workshop was held by the massage instructor, Peter Shin, who was born and raised in Oahu. Shin taught those who attended a few easy steps to relieve pain from common body parts that tend to get tense.
This is not the first time that Shin has been at Chaminade for a free workshop for students. In previous years, he did massage therapy, make-up and nutrition workshops through OSAL.
"I'm a massage instructor, I'm also a cosmetology instructor and I also teach aesthetics, I have my own product line where I make all natural stuff as well," Shin said.
Shin is a Herbalife independent distributor as well, and that is where his background in nutrition comes from as well as his natural product line.
Shin thinks that it is very important to give your body a massage every so often since you use your body every day. He mentioned that the human body is like a car; after being under constant use daily, it will need a tune-up sooner or later.
"At the very minimum you should get a massage once a month. I do it once a week, it is literally like tuning up your body because you put your body through so much on the daily," Shin said.
During the workshop, Shin used a volunteer to show everybody simple methods to massage your body that will make you feel a lot better, with a few easy steps. Even though there was a small crowd, those who participated and listened to what Shin had to say were impressed.
"It was pretty good, I actually learned a lot of stuff, things that I never expected," said Paul Peko, a Business and Administration major, after the workshop. "I thought massaging was just like messing around but it actually takes technique … The instructor is really good. He knows what he is doing."
After Shin showed four easy methods for massaging certain parts of the body, he gave everyone the chance to practice what they had just learned. Students partnered up and had to give their partner a massage using the four methods he instructed.
Every participant got a free massage from instructor Shin, and he also stuck around after the workshop was over to help out students with anybody pains they had going on. Shin helped a young man with shoulder problems, gave him a short massage and the student felt much better he said.
Based off the facial expressions of the students, they found the massage method somewhat odd, but then they realized the methods were effective once the massage was given to them.
"I just want the students to learn an easy method so they understand how massage can help and how they can benefit from it," Shin said after the session.