Bieber with a purpose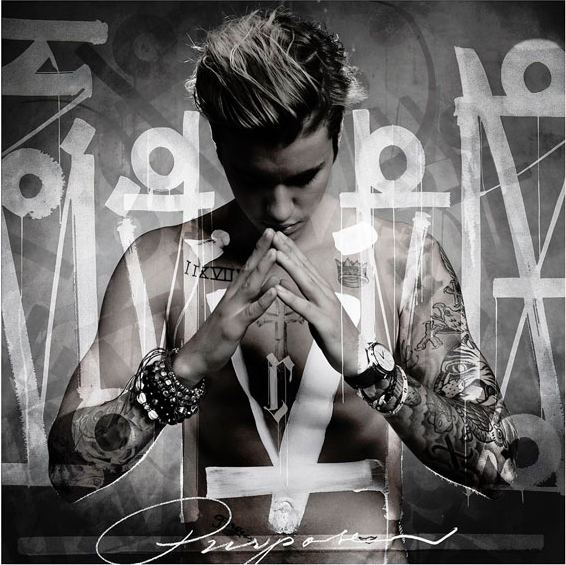 I am not a Justin Bieber fan.
Bieber is a well-known artist, either for his early music career when he was a teenager or because all his legal issues and misdemeanors he has had with the law. Many consider him quite immature because of all the stupid things he does, and he comes off as an arrogant human being to most.
At this point in his career, Bieber has decided to go back to his early days when he would actually focus on the music he was making and producing good songs.
Bieber released his latest album, "Purpose," last Friday. The album consists of 18 songs where the Canadian singer has collaborations with artists such as Big Sean in the song "No Pressure," Travi$ Scott in "No Sense," and Halsey in "The Feeling."
Regardless of his immaturity or how hard Beiber tries to look in the media, the fact that he can make good music cannot be denied anymore. He put together a surprisingly decent album.
I can admit that I enjoyed some of the tracks on this new album. For example, the first song on this album that I chose to listen to was "No pressure" where he collaborates with Big Sean. Big Sean saves this song with his lyrical presence on a slow beat, when Bieber is more of the singing chorus most of the track.
This album sounds a little like Drake with all the girl troubles and trust issues, but I enjoy listening to him more than Beiber. The difference in this album is that most of the tracks are slow beats and melodies, when Drake's songs are, most of the time, club bangers even if he is talking similar to Bieber.
Nonetheless, it is still Justin Beiber and I still get annoyed when I hear his name. Therefore I couldn't even imagine myself listening to his whole album. After the 12th song (not including the singles that were released before the album dropped), there was no possible way I could keep up listening to more of his music.
However, there are some quality songs in the album, which I think the best are "No pressure," "Love yourself," "Sorry," and "Purpose."
The "Love yourself song" is probably the best song in the album. Once again, the beat is slow and mellow but at the same time catchy. This song describes the usual pointless fights and break ups between couples that end up in heartbreaks (which most people our age can relate to), but at the same time it is somewhat funny and quite enjoyable.
The fact that Beiber is taking serious time into creating good music makes him look good in front of his fans. If he is producing music and not making any idiotic scenes, I don't have a problem with him.