It's beginning to look a lot like Christmas
Growing up in Hawaii, weather was never a factor in determining the beginning of the holiday season as Christmas Day was often indistinguishable from any other warm and sunny day of the year. Without snowfall to look forward to, I managed to find other indicators that Santa was on his way.
"All I Want For Christmas is You" by Mariah Carey
For about as long as I can remember, the divine voice of Mariah Carey has filled the air throughout the entire month of December. I'll never forget my cousins' dance rendition to this song that ended with Eleni hopping into the arms of her brother, who at the time was at least a foot shorter than her. To the delight of all family and friends who had gathered, he stood his ground and proudly carried his sister for about a minute before plopping her back down.
ABC Family's "25 Days of Christmas"
From "How the Grinch Stole Christmas" to "Home Alone" and "Elf" I've always known that I could count on ABC Family to provide endless holiday entertainment. Christmas classics like the 1979 version of "Jack Frost" will always hold a special place in my heart. I can remember marching about our living room with my baby brother joyfully singing "Just put one foot in front of the other, and soon you'll be walking out the door."
Christmas Decorations
Once Thanksgiving has passed, my brother and I dig through our hallway closet to find a shoebox filled with Christmas ornaments. Some of the ornaments that come out of the old beat-up box are older than I am, belonging to my older cousins that my brother and I grew up with. Most years, because he is the oldest, Michael's first ornament will act as our tree topper.
"A Christmas Story"
Following Ralphie on his quest for a BB gun has never lost its appeal. Christmas is sure to be just around the corner once TV stations begin to play "A Christmas Story" on an endless loop. I remember my disappointment when my little brother asked for a BB gun for Christmas and proceeded to stare at me blankly when I shouted, "You'll shoot your eye out kid!" I made sure to educate him by forcing him to sit by my side through my annual "A Christmas Story" marathon.
Nuts and Bolts
A close friend of my mother's that we consider family always makes it a point to stop by with a gallon sized Ziploc filled with her homemade version of Chex Mix. She calls it "Nuts and Bolts" and between my brother and I, the bag never lasts very long.
Secret Santa
After stuffing our faces with turkey and potatoes on Thanksgiving, my aunt will walk around the living room and have each member of the family draw a name for Secret Santa. Her daughter has since moved to Alaska but she still calls her and her husband to let them know what name was drawn for their Secret Santa.
About the Contributor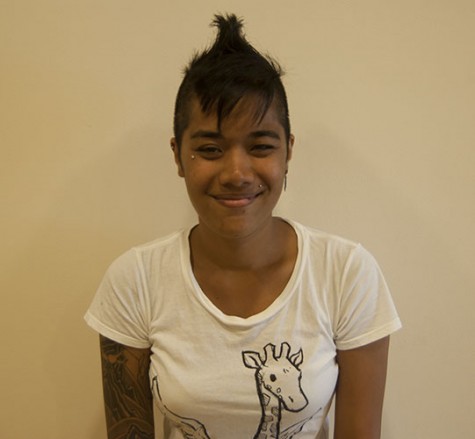 Nadia Fale, Staff Writer
Nadia Fale is a senior pursuing a degree in Communication with a specialization in Integrated Marketing. She was born and raised on the North Shore of...