Black Friday Madness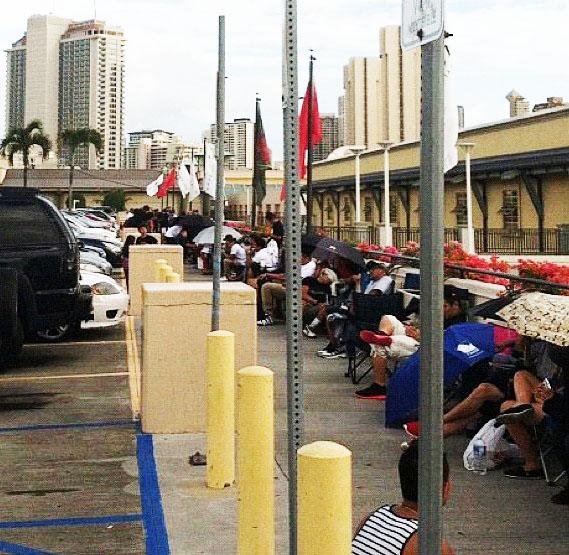 After Thanksgiving dinner with the family or even before a slice of pumpkin pie for dessert, family members leave and get ready for one of the biggest shopping days in the United States: Black Friday. According to the National Retail Federation, in 2011, the United States spent $52 billion on Black Friday weekend. It is the kickoff to the holiday shopping season because of the great deals and prices of apparel, furniture, household items, electronics, and popular toys.
Black Friday starts as early as Wednesday night for some teens and adults who want to snatch the newest releases in apparel and the best deals in electronics. Mind you, if you plan to be part of this shopping craze, be prepared for the worst. Traffic, lines and crazy crowds accompany the amazing discounted prices.
Know your route
Big sales means big traffic on Black Friday. Traffic getting to the shopping center is not as bad as the traffic in the parking lot. Parking is crucial when everyone is out shopping. Be calm and don't cause a fight over a parking stall.
Be prepared: have food, water, clothing and shelter.
Best Buy is one of those retailers that has lines of tents and people camping out nights before the official opening of the Black Friday sales. Flat screen TVs for $180 (40-inch), $40 Blu-ray players, $2 DVDs and other electronics with hot deals is what keeps customers in line for days, literally.
For hardcore Black Friday shoppers like those who choose to camp out, be prepared and have warm clothing, water, food and shelter, like a tent. These four essentials will keep you sane for the nights out in line.
If you're going to start during midnight or in the early morning, you should also wear warm clothing, comfortable shoes and grab a cup of Starbucks to keep you energized through out the long day.
Have a shopping list
The number one key to a successful Black Friday is to have a list of where you're going and what you want.
Viewing ad's online for the huge retailers, like Wal-Mart, can help you prioritize what's worth waking up for, saving $30 on a TV or $100. For most people, Wal-Mart is the first stop to go because they have some sale items starting at 8 p.m., and then adding more items to go on sale, as it gets closer to midnight.
The malls are the place to get all your Christmas shopping done. With so many different retailers in one place a list comes in handy. Make a list of the stores you will be entering. Then, list down names of people you are going to get gifts for at that store. Therefore, you will be organized, in and out of the store just like that.
Beat the long waits to check out
While you are shopping around, if possible, have someone wait in line for you at the check out to beat that line-waiting time. But while in line, you might as well start up conversations with surrounding customers.
For all you Black Friday shoppers, be safe and get your moneys worth. Walking around the mall will help you loose that Thanksgiving feast in your tummy.
Happy Holidays Chaminade
2012 Black Friday Hours:
Wal-Mart: Thanksgiving Day at 8 p.m.
Target: Thanksgiving Day at 8 p.m.-11 p.m.
Toys 'R' Us: Thanksgiving Day at 8 p.m. -9 p.m.
Waikele Premium Outlets: Midnight-10 p.m.
Best Buy: Midnight-10 p.m.
Macy's: Midnight-9 p.m.
Navy Exchange Pearl Harbor: 6 a.m.-9 p.m.
Ala Moana: 6 a.m.-9 p.m.
Pearlridge: 6 a.m. -9 p.m.
Windward Mall: 6 a.m.-9 p.m.
Kahala Mall: 7 a.m. -9 p.m.
Ward Center: 9 a.m.-9 p.m.
Note: Some retailers in malls are subject to open earlier.
About the Contributor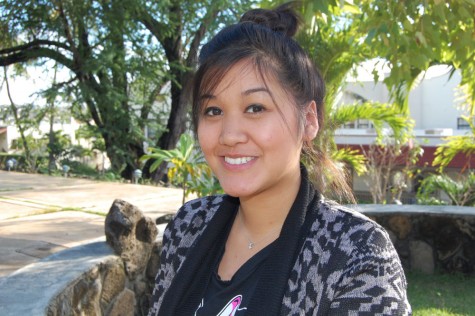 Carol Stacy, Staff Writer
Carol Stacy, a local Honolulu gal, is a junior studying Communications Marketing. Graphic design, photography, and fashion interests her, but one of her...