Late-night munchies
After studying, after a movie, after dinner or for any time of the day, desserts are always a yummy treat to satisfy that sweet tooth craving. Liliha Bakery, Menchies, Bubbies and Anytime Café are great restaurants that have delicious treats for a low price and they're open late.
Liliha Bakery and Coffee Shop
Liliha Bakery is known for its old-fashioned diner interior and famous cocoa puffs. The bakery and coffee shop is always packed, especially during the morning hours for breakfast, with people waiting to order some of their freshly baked goods or waiting to get a seat at the coffee shop bar.
The buttery and creaminess of the chocolate-filled cocoa puff sells between 4,800 to 7,200 cocoa puffs a day. There is surely something different in the recipe that sets Liliha Bakery cocoa puffs apart from others like Foodland cream puffs.
These cream-filled puffs also come in different flavors like green tea, custard pudding, sugar-free chocolate and the original Chantilly icing. Cocoa puffs start at $1.05 each and vary with flavor.
Liliha is a great place for a sweet treat after dining at the coffee shop and great for late-night munchies. Liliha is continuously open from Tuesday at 6a.m. to Sunday at 8p.m. Liliha is closed from Sunday at 8p.m. to Tuesday at 6a.m. for cleaning, which is known as a cleaning day, so you know you're eating in a cleanly diner.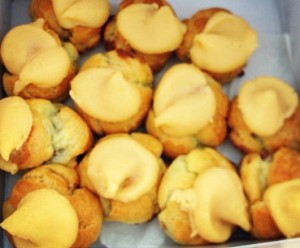 Liliha Bakery
515 N. Kuakini St.
Honolulu, HI  96817
(808) 531-1651
http://lilihabakeryhawaii.com/ 
Menchies Frozen Yogurt
Frozen yogurt has become a trend in the dessert section of Hawaii for the past few years. Menchies is a self-serve dessert factory. First, choose a cup size and fill it up with not just one flavor, but as much as you desire from the 16 different flavors. A local favorite has to be the taro-flavor yogurt. Then, there's a section to add toppings like peanuts, cheesecake, cereals, bananas, strawberries and other fruits. Syrups like condensed milk and hot fudge are available to enhance its yummy taste. The price depends on the weight of the yogurt and toppings in the cup, which range from 40 cents per ounce. On average, a regular cup costs around $4. Menchies is located at Ward Warehouse and perfect for a sweet treat after the movies.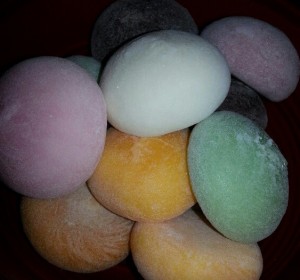 Menchies Frozen Yogurt
1050 Ala Moana Blvd.
Honolulu, HI 96814
(808) 592-9292
Sun-Thurs: 11 a.m.– 10 p.m.
Fri-Sat: 11a.m.– 11p.m.
http://www.menchies.com/ 
Bubbies Homemade Ice Cream and Desserts Hawaii
Bubbies is not too far from the Chaminade campus, right on University Avenue, and a great place to get dessert at a low cost. Bubbies is famous for its homemade mochi ice cream, which sells at $1 a piece. With 20 flavors to choose from, it gets pretty hard when you want to stick with your original favorites but also want to do a tasting with the other flavors.
Bubbies mochi ice cream has original flavors like chocolate, strawberry and vanilla. It also expands to more savoring flavors like raspberry with white chocolate, li hing mango, chocolate coconut and many more.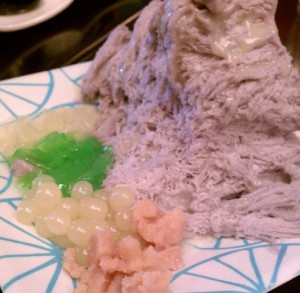 Bubbies is not only known for their mochi ice cream but also for their ice cream cakes with interesting names. Hardheaded Woman, Maybe the Bag Broke and Prisoner of My Mind are just a few of the cakes Bubbies offer. Ice cream cake slices are priced at $5.25 and prices vary for whole cakes.
Bubbies Homemade Ice Cream and Desserts Hawaii
1010 University Ave.
Honolulu, HI 96826
(808) 949-8984
Mon-Thrus 12p.m.- 12a.m.
Fri-Sat 12p.m.- 1 a.m.
Sun 12p.m.- 11:30p.m.
http://www.bubbiesicecream.com/ 
Anytime Café
Market City Shopping Center is right down the road from Chaminade and is filled with different shops, Foodland and restaurants. Anytime Café has a fusion of American, Italian, and Chinese entrees with delicious desserts, but it is known for its snow ice, which is very similar to the local favorite shave ice. Snow ice is softer and is served on a plate instead of in a cone. There are several different flavors like mango, taro, strawberry and green tea. Each dish also comes with tapioca balls on the side. Snow ice is priced at $6.50 for a full plate.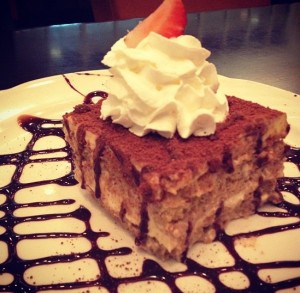 Anytime Café's tiramisu, priced at $4.25, is also a favorite item on the menu. Its layers are creamy and full of flavor.
Anytime Café
2919 Kapiolani Blvd.
Suite 218
Honolulu, HI 96826
(808) 735-3888
Mon-Fri: 10a.m.- 12a.m.
Sat 8a.m.- 12a.m.
Sun 8a.m.- 10p.m.
About the Contributor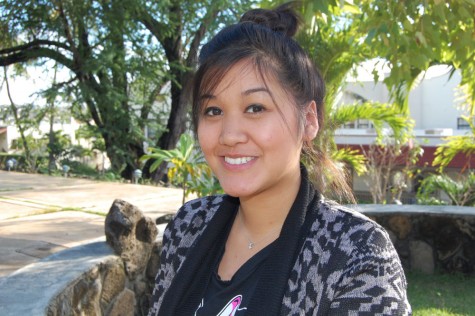 Carol Stacy, Staff Writer
Carol Stacy, a local Honolulu gal, is a junior studying Communications Marketing. Graphic design, photography, and fashion interests her, but one of her...