Dressing up is a lifestyle
We all know Chaminade is not the coolest place to take nice strolls up hills, but with winter coming up,students will be able to wear some of their favorite Hawaii winter clothing that has been collecting dust.
Laura Crutchfield, junior at CUH and a hopeful fashion designer, describes her style as schizophrenic electric.
"I love everything in every category and just make it my own," Crutchfield said.
Her style depends on her mood. One day she's modern, others she's retro, then next she's indie.
Everyone has their own sense of style, and on the Chaminade campus and walking down the streets, there is a diverse fashion. College students love to dress comfortably. Students who aren't athletes wear jerseys, basketball shorts, and sweat pants, just because they're comfortable. Women are also using similar clothing because they all shop at similar stores such as Forever 21, Charlotte Russe, Hollister, and other inexpensive shops you can find at the mall.
People in Hawaii dress according to the weather, and in Hawaii the weather is mostly sunny with some cool breeze. Then again, many people out of the bunch wish for the four seasons in Hawaii.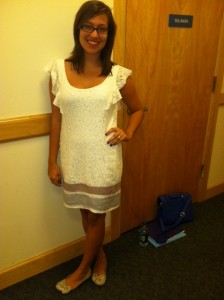 "I'm an artist so I like to express my sense of art in fashion," said Justine Lazo, the 22-year old owner of Stay Classy, a local brand that sells crop tops and stickers. "I enjoy dressing in season to a point, since it doesn't make sense to be wearing thick coats during winter. I think that we can always incorporate accessories that can go according to seasons. I love floral dresses in spring and knee-high socks and boots during the fall. Overall, I love dressing up."
The weather is warm in Hawaii but it won't stop fashionista's from dressing up.
"I absolutely hate the weather here because I cannot wear polyester in 90 degree weather. I think that's why people don't care how they look because it's so hot," said Crutchfield.
The weather in Hawaii doesn't stop people from wearing the new fall or winter trends. All people really want is to express themselves through their clothes. In some cases, fashion can reflect personality. For example, clothing can distinctively set apart cliques like who the jocks, the future scientists, the high maintenance guys and gals, the rock and roll group, the skaters, and other styles.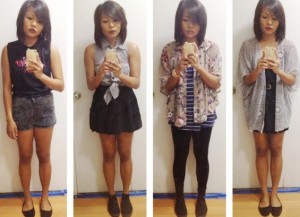 "I dress the way I do to get confidence and to lift up my spirits," Crutchfield said. "If I wear something different from everyone else, it makes me feel good and pretty. … It's also somewhat of a game, who can dress better or who wore it best, and I like winning so I always dress up."
Fashion is always changing, and new trends are popping up every season.
"I like to take pride in what I wear and be original in my own style," said Ariel Agsalud, CUH junior and dancer in the group Encore. "It doesn't affect me if no one notices my clothes. I am happy either way because I wear what I want to."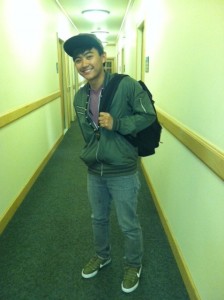 Not only do students at Chaminade have style, but also so do the teachers. Dr. Margret "Peggy" Friedman, the marketing professor at CUH, is always dressed up in the modern fashion with a vintage twist. She accentuates vintage with her jewelry, which isn't too bold like today's fashion, but just perfect for her style.
"My style is style less," said Friedman modestly.
Even though Hawaii isn't as noted of a fashion spot like New York or Los Angeles, dressing up is still a necessity for people who love fashion.
About the Contributor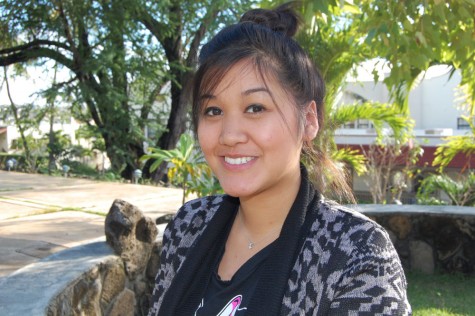 Carol Stacy, Staff Writer
Carol Stacy, a local Honolulu gal, is a junior studying Communications Marketing. Graphic design, photography, and fashion interests her, but one of her...