Villa Completing 'Very Satisfying Journey' as CUH's AD
For 20 years of his adult life, Bill Villa sold life insurance. Although he grew up with a love of sports, playing and coaching, without a college degree, he knew his career path with sports would be limited.
So he quit selling insurance, put himself back in school and graduated with his bachelor's degree at the age of 47. This unconventional route mirrors Villa's career path for the last 21 years, 12 of which were spent as the athletic director at Chaminade University. But Villa announced in late February that he will be stepping down at the end of this academic year to spend more time with his family (his three sons and 13 grandchildren) and pursue other avenues.
"It's been a long fulfilling and very satisfying journey," Villa said. "I've learned a lot from all my interactions and conversations with students, teachers, and fellow employees. But I feel that it is time for me to spend more time with my family and cut back on the long hours away from home."
From the age of 8, Villa (who was the oldest of eight children) was always drawn to sports and the adventures of competition. After completing a career participating in baseball, basketball, and volleyball at Kamehameha-Kapalama Schools, there was a desire to build a family of his own.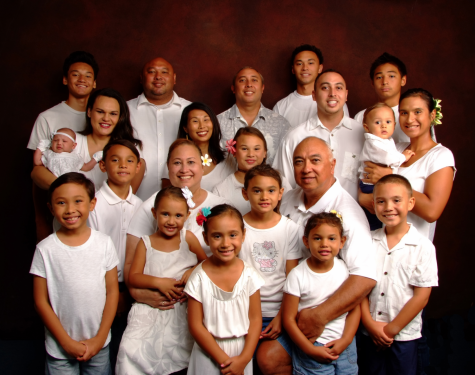 Fatherhood brought on Villa's need to provide for his family, and he accepted a life insurance job that kept him traveling throughout the Pacific region quite frequently. Over 20 years of selling life insurance, being absent from his three sons' sporting events made him realize that his heart was devoted to teaching and organizing school sports.
After satisfying work and family obligations, Villa decided to get his college degree in Business Administration from the University of Phoenix at the age of 47.
Villa was hired and became the athletic director at Assets, which was part of the ILH (Interscholastic League of Honolulu). During the nine years he spent working at Assets, Villa oversaw the birth of their athletics program. After, he took on the job of athletics director at Mid-Pacific Institute. This was a significant increase in roles and responsibilities with the program having over 850 participants in 21 sports. Under Villa's leadership, Mid-Pacific Institute became an important contributor in the private school league. During his six-year tenure there, Villa was instrumental in establishing the school's athletics booster club in 2004 and the Hall of Fame program.
"I wanted to be involved in the development and administration of a school's athletic program," Villa said. "I was fortunate enough to be supported for positions by extremely influential people like [served as executive director for the ILH] Don Botelho."
In 2008, Villa was sworn in as the Director of Athletics for Chaminade University of Honolulu. During Villa's tenure, the department has added several full-time positions, including an NCAA compliance director, two athletic trainers, assistant to the AD, and an assistant for event management and special projects. The brand new Silversword locker rooms and athletic training center is attributed to Villa's hard work and determination to provide the student athletes with the best possible opportunities to succeed.
After retiring at the end of the school year in June, Villa plans to continue his role as a board member for the Alaka'ina Foundation, which is a foundation of family companies who serve to give back to the community, and serve as the executive director for Hawaii Interscholastic Athletic Directors Association (HIADA) in a part-time capacity.
"Words cannot express the incredible impact Bill has made on our athletics department," said Allison Jerome, Vice President for Affairs and Dean of Students, in an e-mail statement announcing Villa's retirement on Feb. 27. "He has touched the lives of so many through his passionate, thoughtful leadership, and commitment to our mission."