Former CUH Hoops Player Has Joined NBA D-League Coaching Staff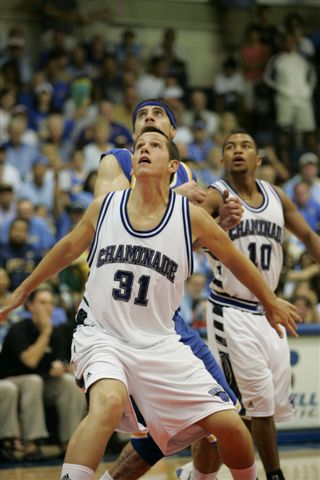 Dan Wendt, a 2008 graduate of Chaminade, has always had an underdog mentality since coming to Honolulu. He was never the superstar player, but he has had the engine to work hard and get to places where he wants to be.
Now coaching in the NBA Development League, Wendt is someone who has earned his position and is striving to become an NBA coach.
"Everyone has their own mountain to climb," said Wendt.
Growing up as a child, Wendt's father coached him in the three sports he played all the way until high school: soccer, baseball and the sport he fell in love with the most basketball. Coaching is something Wendt has been around his entire life. But, it wasn't something that Wendt always wanted to do; it just grew on him.
"I blame my dad, he gave me the bug," he said.
A 6-foot-7  junior college transfer from West Valley College in Saratoga, Calif., Wendt decided to continue his education at Chaminade. He decided to come to Honolulu because he wanted to play in the Maui Invitational. He was a reserve off the bench for the Swords, averaging 3.4 points in 56 games in two seasons here, but he is proud of the hard work he put in during practice to make the team better.
After his playing eligibility was up, he still needed an extra semester to finish his bachelor's degree in Communications/Marketing. That's when he started to get into coaching. Volunteering under coach Matt Mahar, his responsibilities was to develop players. He learned a lot about the X's and O's of the game and how to treat your staff and players. 
After volunteering at Chaminade for a year, Wendt went to Cal State Fullerton to become the video coordinator, who is responsible for coordinating video to and from other universities. The following year, he landed his first assistant coaching job at Moorpark College in Ventura County, Calif. From 2010-12, head coach Remy McCarthy taught him how important it is to network and take care of people who take care of you.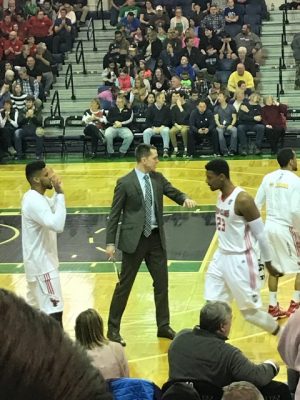 After a season as the video coordinator at TCU, Wendt ended up back under with Mahar in 2013 at Assumption University in Worcester, Mass. He assisted with developing players, recruiting and overseeing academic strategy.
Working NBA pre-draft camps in the summers with Impact basketball in Las Vegas and Integrity Hoops in Los Angeles, Wendt made connections with certain organizations and built friendships with them. He met the brother of David Lewin, who is the general manger of the Maine Red-Claws, and later got a phone call to join the Maine Red-Claws, affiliated with the Boston Celtics.
This is his first season in Maine, and never being in the same city for no more than two years is something hard to get adjusted to. It's something that does not bother Wendt.
"It's something you try not to do, but if you want to move up," he said. "It's something you have to do."
The team finished the season winning the Atlantic Division and advancing to the second round of the NBA D-League Playoffs, losing to the eventual champion Raptors 905.