Top 10 NBA players throughout the first half of season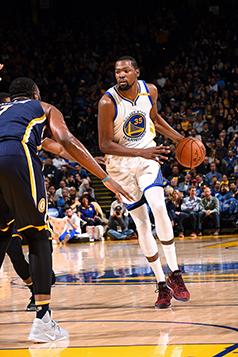 To be chosen as one of the 360 players in the NBA takes great skill. Being one of the best professional basketball leagues. Everyone has their favorite teams and players but what does it really take to be talked about as ''one of the best'' players in the world. I took some time to look into certain players and put a group of 10 players who I believe in the first half of this season are putting on a show.
10. Isaiah Thomas, Guard, Boston
After being picked last in the 2011 NBA draft, this 5-foot-9 point guard leads the league in fourth-quarter scoring.  While  His skillset is leading his team towards the Eastern Conference finals.
9. Damian Lillard, Guard, Portland
On a team that is struggling, Damian Lillard is still managing to be among the top 10 scorers in the NBA being snubbed for his third All Star appearance, making it back to back years.
8. DeMarcus Cousins, Forward/Center, Sacramento
"Boogie's" skills have expanded every year since being in the league, helping him to become one of the best big men in the game his ability to take over the entire basketball game.
7. Anthony Davis- Forward/Center, New Orleans
"The Brow," a double-double machine when not fighting injury, is one of the most consistent players in the game. He is a 6-foot-10 power forward whose game is inside and out.
6. Steph Curry, Guard, Golden State
Although his numbers are down compared to his back-to-back MVP seasons, Curry still finds a way to dominate on the court when his team needs him to.
5. Kawhi Leonard, Forward,  San Antonio
I would like to call him the silent assassin. Leonard is a player who has improved every year since being drafted in 2011. Not only will he have 25 points against your favorite player, his defense will also prove to make anyone's night a difficult one.
4. LeBron James, Forward, Cleveland
Still proving to be game-controlling freak, James does not have to score the ball much as his physical presence and basketball IQ surpasses the majority of the competition and teammates.
3. Kevin Durant, Forward, Golden State
Joining a team of three All Stars would seem like a challenge for anyone yet; Durant is proving his dominance in the NBA, playing an MVP-type of season. He is knocking down half his shots from the field, shooting 40 percent from behind the 3- point arc and 86 percent from the free-throw line.
2. Russell Westbrook, Guard, Oklahoma City
After former MVP teammate Kevin Durant bolted to the Warriors, Westbrook has not lost any steam. He contributes to more than 50 percent of his team's points, averaging a triple double, the first player to do so since Oscar Robertson in 1961-62.
1. James Harden, Guard, Houston
Numbers do not lie; all of his stats have increased from the past years. Not just on the offensive end but a BIG jump as being a leader and making defense a priority this season. Not only are his personal statistics among the top of the league, Harden's hard work and leadership have been a major key in producing the Rocket's 37-17 record so far.