Rousey sparks debate by saying could beat men
Ronda Rousey started a media frenzy in early March over whether or not a man and woman would be allowed to fight in an official setting.
"I could beat 100 percent of them (men in her weight class). You can't tell me that there's a zero percent chance that I can't beat anyone on the planet, so I'm never going to say that," said Rousey in a post fight interview.
Without a doubt, Rousey feels she could defeat the entire men's bantamweight division of the UFC.
"Rowdy" Rousey is the UFC champion for the women's bantamweight division and the former Strikeforce women's bantamweight champion. She was also the first American woman to earn an Olympic medal in Judo at the Summer Olympics winning bronze in Beijing in 2008.
With a record of 11-0 in the UFC, Rousey is the most recognized woman fighter in the history of the UFC.
Most recently Rousey successfully defended her title against Cat Zingano in a 14-second first-round technical knock out via arm bar.
"What do I do with this girl?" said Dana White the president of the UFC in a post-fight interview. "I keep joking saying she is going to have to fight men, but I am serious."
This comment and Rousey's undoubted dominance in the Octagon has gained massive attention in the world of fighting and MMA and is sparking numerous debates.
Rousey's comments have caught the attention of high-profile fighters like Muhammad Ali's daughter, Laila Ali, who has been sparring back and forth with Rousey on Twitter.
The undefeated retired female boxing champion and daughter to one of the most iconic boxers in American history stands 5-foot-11 and weighs 185 pounds. She said recently in an interview with TMZ that she would be able to defeat the UFC champion with ease.
"Of course I can beat Rousey," said Ali. "She's like the size of my 3-year-old."
Rousey, who stands 5-7 and weights 135 pounds, replied saying that regardless of the size difference, she would beat Ali if they were to ever meet in an official fight.
"If she wants to take me up on that, I'm around," said Rousey in an interview with The Daily Beast. "She's retired and has several kids. I understand why she'd think that because she has a size advantage, but if you saw my last fight it had nothing to do with size or strength at all. That's not how I beat people. So you can't count having a size and strength advantage as having a real advantage against me."
For Rousey, this controversy and speculation is a great way to showcase her talents and gain media attention, therefore obtaining new sponsors and ultimately more money.
The media frenzy continues to follow the epic journey of the best pound-for-pound female fighter of all time.
About the Contributor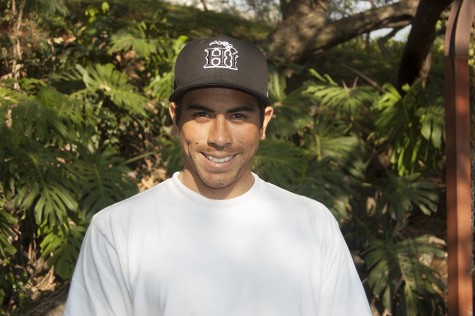 Peter Johnson, Staff Writer
Peter Johnson is a senior transfer student from a small quiet coastal town in California called Half Moon Bay located a half an hour south of San Francisco....