Veteran softball team looks to improve upon last season
Coming off a 2013-14 season in which the team went 9-32, the more experienced Silverswords look to make an impact in the PacWest Conference this season. Even though they were picked seventh in the preseason poll this spring, expectations are high for the Silverswords and are working to get a playoff berth.
Senior outfielder Elia Lizarraga has high hopes for the 2014-15 Silverswords. Even though the Swords have had a rough start to this season with an 1-7 preseason record so far, they plan to turn it around during conference.
"This season should be an improvement from the last season, the team chemistry is much better," said Lizarraga. "Last year we did not have any seniors, so we have all returners starting again this year. We also gained some new assets to the team. These two factors combine to create a team with experience and returning with a vengeance from last year."
Lizarraga is one of seven seniors returning for the Swords. She wants to see Chaminade go far this year. She has individual goals as well for helping the Swords try to make history this season.
"I'm personally focused on going out with a bang for my senior year and leaving a legacy behind as being a part of the Class of 2015."
Returning impact players for the Silverswords are Aja Keys and Ashley Phelps, who were named who were named All Pac-West third team.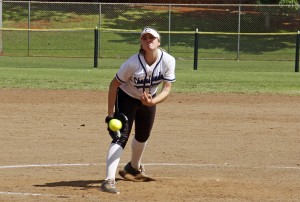 Another one of the senior returners for the Silverswords is Brett Aspel, the main pitcher last season who finished with a record of 4-19 with a 5.14 ERA and making 21 starts.
"Although I feel we did very well in our preseason it showed me we still have work to do," said Aspel. "We can never ease up and we have to continue to work hard every practice and game. I definitely think our preseason has prepared us for the competition in the PacWest."
Last season was a learning lesson and only made the Swords even hungrier for this season. The preseason has really made an impact not only individually as players, but has brought the team together.
"Even though we are 1-7 … we are already playing more like a team and mesh well together," Aspel said. "We worked really hard on our off season to get to where we are now."
Also, Aspel said she believes she can improve her mental approach to the game and be a strong leader physically and mentally for the Swords.
"Overall, I am extremely excited about this season because I have a feeling it's going to be our best one yet," said Aspel.
The Silverswords have already played eight preseason games going 1-7 and were supposed to start conference play on Feb. 20 with a double header with one of the island rivals, BYU-Hawaii, but due to the weather the game was cancelled and has yet to be rescheduled. The next time the Swords face conference play is in a double header against Hilo on March 1.
About the Contributor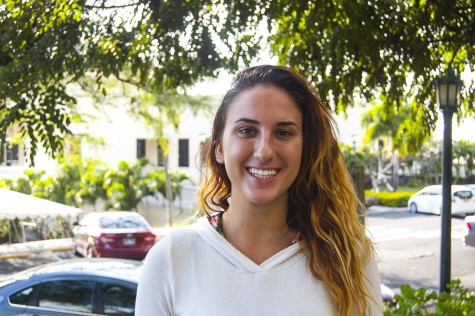 Katie Buskey, Staff Writer
Katie Buskey is a senior at Chaminade University who is working on getting her communications degree. Katie first started her college career playing basketball...