Men's basketball fights for PacWest tournament berth
Chaminade University men's basketball team, the reigning PacWest Tournament's champion, is struggling for a berth into this year's PacWest Tournament with just nine games left in the season.
The path to the tournament won't be easy, as Chaminade faces the top five teams in the conference in the next six games. Coach Eric Bovaird said he has been stressing the importance of this upcoming tough stretch with his players.
"I told them we have to have a winning record at least after these next seven games," said Bovaird before Thursday's game against Cal Baptist, the number two team in the conference. "We have to be at least 4-3 to have a chance."
Prior to Thursday's 79-77 win over Cal Baptist, the Swords have struggled with close losses against conference teams this season. Chaminade's six conference losses have all been by 10 points or less.
"We haven't been losing by a lot, so it's the extra one or two possessions that can make the game go one way or another," senior guard Lee Bailey said. "We need to get stops on defense and limit teams to one shot (per possession) in order to close out games."
Defense is an issue for Chaminade, who is ranked last in scoring defense in the PacWest. Bovaird said the team has been trying to lower opponents' shooting percentages and make them take tougher shots.
"If everyone takes individual priority on stopping their own player we would be a much better team," sophomore guard Kuany Kuany said. "We need to focus on boxing out. … A lot of teams are getting offensive rebounds from us, which allows them to get second chance points."
In order to remedy the Swords' defensive woes, Kuany said the team has been watching more film during practice to familiarize itself with its opponents' plays and determine their strengths and weaknesses.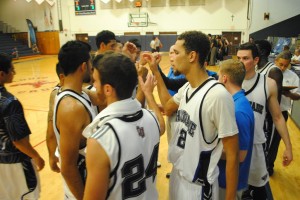 With the impending do-or-die stretch, Bailey and Kuany said the practice atmosphere has been energetic and competitive.
Bailey is one of three seniors who could possibly face the end of their college career during regular season play. However, Bailey said he feels no additional pressure going into these last few games and is more focused on helping his team win the last few games in order to reach the conference tournament.
Bailey and Kuany said despite some closes losses this season, the team's confidence has not wavered.
"Whenever there's something on the line everyone, just plays better, plays harder, plays team basketball," Kuany said. "Once we make it into the conference tournament, we know we can win, just like last year."
Kuany said he's confident because he believes his team has shown improvement, even with its defensive issues. Kuany said throughout the season the team has gotten better with its teamwork, by shifting from individual play to setting up plays that allow teammates to score.
"I know one thing's for certain," Bovaird said. "When it hits the game time, they'll be ready to play, they'll be ready to compete. They're up for the challenge."
The Swords travel to the Big Island to face University of Hawaii-Hilo on Saturday. Tip off is at 7:30 p.m. Chaminade's next home game is against BYUH at 7:30 p.m.
About the Contributor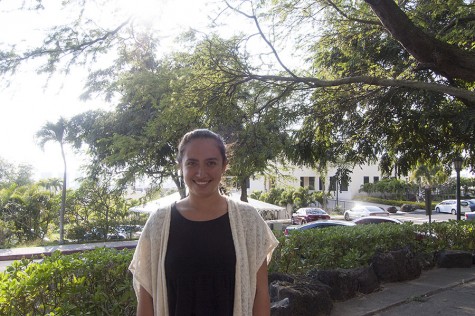 Melanie Schumilas, Staff Writer
Melanie Schumilas is a senior at Chaminade University from Toronto, Canada. Melanie has played on Chaminade's women's tennis team since transferring in...