Florita leads on and off the court
Despite winning only 5 out of 73 games while on the team, senior Glacen Florita has developed as a leader with her positivity and hard work.
"It's never a miscommunication with her," said senior Katie Buskey, a transfer student from Fairleigh Dickinson, a Division I university in New Jersey. "She's never rude about things and talks in a tone where we understand and comprehend it."
As the Swords have struggled over the years, Florita's positive attitude has been a good asset to have. With a losing season, this 5-foot-2 guard has learned not to get too hard on herself.
"With Glacen, she knows that they've lost in the past but knows this year is going to be a lot different," said Buskey. "She's not a negative person at all. She is kind of motherly. When our coaches are getting on us, she always stays positive."
The Ewa Beach native has managed to excel not only on the court but in the classroom as well. Last year, Florita was named Silversword basketball's Most Outstanding Player as well as a Scholar Athlete.
"Being a student athlete definitely improved my time management and my organizational skills as well," Florita said.
After graduating with a bachelor's degree in economics and currently working on her masters, being a student-athlete hasn't been easy. Florita's main advice is to prioritize.
"I take school very seriously. I expect myself to get A's in all my classes," said Florita. "I know as a college student you want to have that college lifestyle but you have to know when to have fun and when to take things seriously."
Florita is expecting a good final season to end off her collegiate basketball career.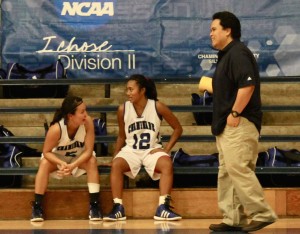 "What they'll miss with Glacen next year is her leadership," said Buskey. "She's really close with the coaches and she knows the program. She's one of those players that you need to have. She's a solid player."
Named to the Pacific West Conference All-Academic Team last season, Florita was one of three Silverswords to play in all 26 games and the only one to start all 26. She finished fourth in scoring and third in rebounds. She led the team in assists with 68, as well as steals 33, and was seventh in the Pacific West Conference in 3-point shooting percentage at 40.5 percent.
The Swords have won no more than 3 games in a season, with most of their losses being lopsided blowouts. With an average loss by nearly 30 points, Florita has managed to stay positive over her four years with the team.
"Being at Chaminade, you don't win many games so you just have to learn to keep improving and not let that bring you down and keep pushing no matter what," Florita said.
So far, the Swords are 0-2 with an upcoming Oahu Thanksgiving Classic, Nov. 26 and 28, with their first conference game on Dec. 5 against UH Hilo.
About the Contributor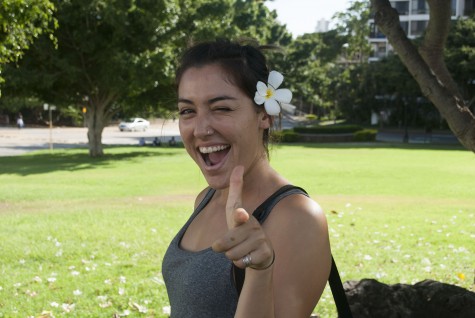 Theresa Capllonch, Staff Writer
Theresa is from the beautiful island of Oahu and is majoring in marketing at Chaminade University. As a softball player for the Swords, she has a competitive...