Men's basketball gets ready for the upcoming season
The men's basketball team is back for the 2014-15 season with a mix of new and returning players that are getting ready for the start of the regular season on November 14. The team is lead by senior guards Lee Bailey and AJ Mathew. New to the team this year are freshman guard Chris Johnstone, junior guard David Ware, junior forward Michael Louder, and junior guard Oscar Pedroso.
The team looks to improve this year's 19-13 record, win at the Maui Invitational, and advance far into the NCAA tournament. Head coach Eric Bovaird is back for a fourth season at the helm of Chaminade men's basketball.
About the Contributor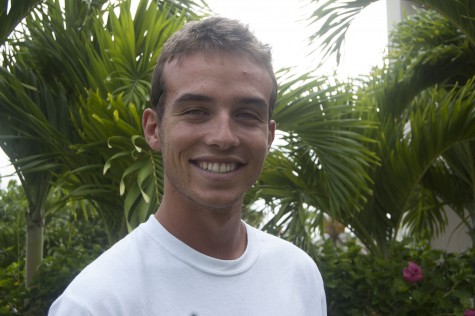 Ryan Look, Staff Writer
Ryan is a senior from Newport Beach, Calif.,  studying communications and broadcasting. Over the summer, Ryan was a lifeguard at Big Canyon Country Club...