MMA returns to Aloha Stadium
Sept. 26 saw the return of X-1 World fighting events to Hawaii at Aloha Stadium with 10 amateur bouts and 11 professional fights.
Fighters from Hawaii and the mainland went toe to toe in an evening of MMA in both amateur and professional divisions.
"It's cool to come here and fight," said Joey Von Blankenburg, 23, an amateur fighter representing Grappling Unlimited  "I usually only come here for football games and the swap meet."
The professional fights consisted of three rounds of fighting for three minutes each, whereas the armature fights went two rounds for five minutes each.
At 190 pounds., the main event included the X-1 Middleweight World Champion, UFC and Belator veteran Falanika Vitale against Strikeforce veteran Jaime "El Cucui" Jara.
Jara defeated Vitale in the second round due to a rear naked choke.
The cage for the evening's fights was located directly behind the Rainbow Warrior end zone, where spectators and participating camps sat in the stadium seats as well as VIP area directly around the cage.
In the semi main event of the evening, Hawaii's own Misha Nassiri aka "The Princess of Punishment," from Maili (representing The Compound) and Rachael Ostovich from Team Jesus is Lord exchanged blows before Ostovich managed to grab an effective arm bar and caused Nassirri to tap out in the third and final round of the fight.
The professional fights of the evening consisted of eight bouts, with weight divisions from 125 pounds to the heavyweights at 170 pounds.
The heavyweight division resulted in a unanimous decision for Collin "Monsoon" Manassas, who fought until the end of the third round over Blake Troop.
At 155 pounds California's Chris Kirtley, representing Fight Syndicate fought Hawaii's own Kaleo "Lights Out" Kwan representing Team Hired. Kwan stuck true to his nickname, winning by TKO in the first round.
The venue was the first in a series of events that X-1 hopes will gain in popularity as more events occur.
MMA and cage fighting are some of the fastest-growing sports in the United States. Where fans want to see two trained fighters compete head to head.
Unlike boxing, MMA combines fighting styles from around the world, such as American wrestling, Brazilian Jiu Jitszu and Judo as well as Muay Thai, so in addition to the big knockout punches, audiences observe high powered kicks and devastating take downs and submissions.
"Cage fighting is a really fun sport to watch," said Ariel Wall, 27, a spectator of the action, "because it's more than just punching. There's kicking and takedowns. It's the closest thing to a real bareknuckle street fight."
The event held at Aloha Stadium was welcome to all audiences from young to old.
General ticketing went for around $40 and the VIP tickets, which included free drinks for the night for people who were 20+, were $100.
About the Contributor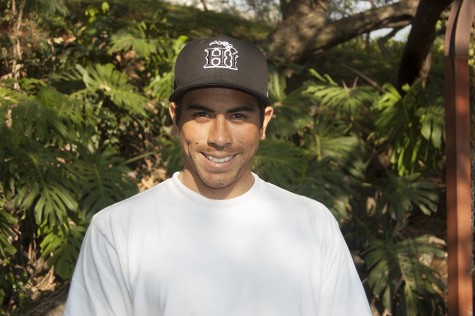 Peter Johnson, Staff Writer
Peter Johnson is a senior transfer student from a small quiet coastal town in California called Half Moon Bay located a half an hour south of San Francisco....