Lady Swords fall to Sea Warriors in 4
Last Saturday, the Chaminade women's volleyball team returned to conference action on the island against their cross-town rival, the HPU Sea Warriors. Coming in to Saturday's game, the Lady Silverswords have taken 12 straight losses to the Sea Warriors, which is a powerhouse in the PacWest conference.
The Lady Silverswords took the first set 25-23 looking strong in all aspects of the game. Unfortunately the Sea Warriors were able to maintain composure and were able to rally three straight games winning 25-16, 25-19, 25-19. The Sea Warriors were able to record 12 more assists as well as 10 service aces to Chaminade's one throughout the game.(Sophomore libero) Brenda Walker said, "We struggled with our serve receive passing which led to us not being able to run our offense and get our middle hitters involved. Not having our middles involved allowed HPU to post up on our pin hitters which made it difficult to score."
The match did have its highlights for the Lady Swords matching there season-high with nine blocks. (Senior outside hitter/middle blocker) Crystal Powell recorded her season-high 13 kills as well as (Junior middle blocker/right side hitter) Kylee Pedro with 11. (Sophomore libero) Brenda Walker had the contest-high with 22 digs.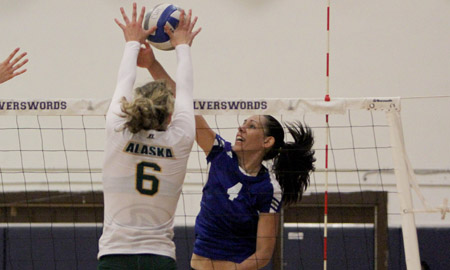 The loss puts the Lady Swords at 2-7 in the PacWest and 5-9 overall and boosts HPU to 7-2 in the PacWest and 13-4 overall as well as a lone fourth place in the conference.
The Lady Swords have a three-game home stretch from Oct. 17-19. This will be a battle of a weekend for the Lady Swords since they begin the weekend with undefeated, No. 1 in the conference Point Loma Nazarene sitting at 10-0 in the conference, following with No. 2 in the conference California Baptist with a record of 9-1, then finishing the three-day battle with No. 6 Azusa Pacific with a solid 5-3 record. The Lady Swords are confident if they can play together they can pull off an upset-filled weekend.
In term of pulling off these upsets (Sophomore Middle Blocker) Reigna Johnson said, "We need to control our side of the net and make as least mistakes as possible. We've got what it takes; energy and attitude, it just comes down to our ball control and executing"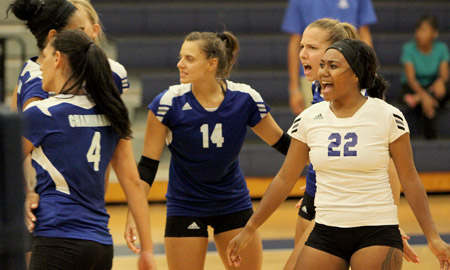 About the Contributor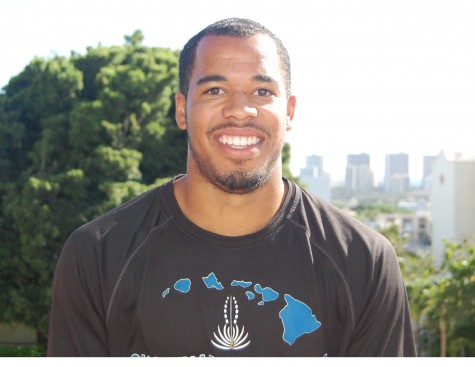 Lee Bailey, Staff Writer
Lee is a junior Communications-Marketing major at Chaminade University from West Bloomfield, Mich. He is a third-year player for Chaminade's basketball...