New Chaminade athletics facilities
Chaminade athletics is making major moves to improve the athletics facilities and enhance the student-athlete experience. Between construction on campus and time accessibility improvements, the school is trying to take the entire athletics department to the next level.
The athletics department has noticed that the current facilities are not up to par with other athletic programs, but the fact that the athletics department is being proactive is what Chaminade hopes will attract new and talented athletes.
The new facilities in the plans are new locker rooms for men and women with showers, a new athletic training room, and coaches offices located at the bottom of the parking structure. These upgrades around campus will also grant more access to The McCabe Gym and the weight room for Chaminade students, thanks to St. Louis building a new arena with a weight room where Gerber Arena is now located.
The improvements to the facilities will also help with the recruitment process to Chaminade because it will now give student-athletes more things to look forward to as a Chaminade athlete, whether it be in more practice time or better facilities. These changes to the campus are scheduled to be completed by fall 2015 according to athletic director Bill Villa.
Bill Villa, the Chaminade athletics director is extremely excited about the changes soon to come to the athletic department and believes the changes are essential to having a successful college athletics program.
"I think the plan is to end up spending about $2 million for the locker rooms including the athletic training room," Villa said.
The budget for this project shows the dedication of the athletics department and Chaminade's booster to try to improve and excel the athletics program at Chaminade.
"It'll improve the student-athlete experience to teams like soccer by providing them more convenient locations to dress and shower," Villa said.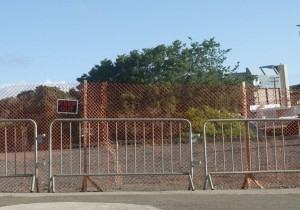 Senior basketball player Tyree Harrison said, "I think the changes will enhance the athletics not just for basketball, but for the entire athletics because it gives players something to look forward too when they come to Chaminade for the athletic experience."
Villa was happy about the accessibility changes to the McCabe gym because it will allow teams more practice time creating a stronger outcome within the team skills, building a more successful team, which is a key factor to having a successful program.
"Those athletes that have been here will really appreciate it and the ones coming in wont know how good they have it." Said Villa jokingly.
The athletic facilities are just not to improve the athletics programs at Chaminade, but the athletics department feels that the overall morale of the school will be boosted due to the upgrading of the athletic facilities.
About the Contributor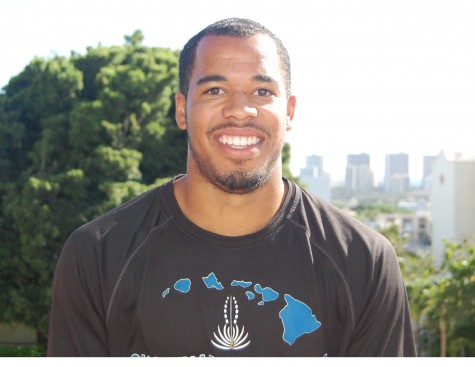 Lee Bailey, Staff Writer
Lee is a junior Communications-Marketing major at Chaminade University from West Bloomfield, Mich. He is a third-year player for Chaminade's basketball...