Who's Got March Madness?!?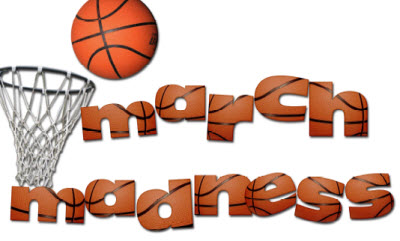 If you've turned on the TV at all during the month of March, you've probably been introduced to March Madness. If you're not a sports person, you probably have asked yourself, "What is March Madness?" March Madness signifies a very special, exciting time in collegiate basketball. Before we talk about this year's tournament contenders, let me bring you up to speed with some of the terms you might hear around this time of year.
March Madness– The most exciting time in college sports is March Madness (also known as the Big Dance). Every year the National Collegiate Athletic Association (NCAA) hosts a nationwide tournament to determine which university has the best basketball team. This single-elimination tournament began in 1939, but not under the NCAA rather with the National Association of Basketball Coaches. Eventually, the NCAA took over organizing the tournament and in 1984 March Madness was officially born.
Bracketology– The art and science behind selecting teams who you predict will win starting from the 68 teams and dwindling down to one champion. You can obtain the bracket breakdown from the NCAA's official website.
Cinderella Team– This is usually the underdog team that very few predict will go far, but through their hard work and determination pull off an upset of epic sorts to advance through the tournament.
Sweet Sixteen– Consists of sixteen teams that made it to the fourth round of the tournament.
Elite Eight– Consists of eight teams that made it to the fifth round of the tournament.
Final Four– Consists of the last four teams in the sixth round who are competing to get a place at the championship game.
The 68 initial teams consist of 31 championship teams from various conference who received automatic bids and 37 teams who earned "at large" bids to the tournament. The 31 championship teams this year are: Albany, St. Louis, Miami, Florida Gulf Coast, Kansas, Louisville, Montana, Liberty, Ohio State, Pacific, James Madison, Memphis, Valparaiso, Harvard, Iona, Akron, North Carolina A &T, Creighton, New Mexico, Long Island, Belmont, Oregon, Bucknell, Mississippi, Davidson, Northwestern State, Southern, South Dakota State, Western Kentucky, Gonzaga, and New Mexico State. The 37 at large bid teams this year are: Georgetown, Florida, Michigan, VCU, UCLA, San Diego State, North Carolina, Villanova, Oklahoma, Minnesota, Kansas State, Wisconsin, Arizona, Notre Dame, Pittsburgh, Wichita State, Iowa State, Boise State, La Salle, Indian, Marquette, Syracuse, UNLV, Butler, Illinois, NC State, Temple, Colorado, California, Duke, Michigan State, Oklahoma State, Colorado State, Missouri, Cincinnati, Middle Tennessee, and St. Mary's.
This year's March Madness has not disappointed thus far. The Big Show has seen some outstanding upsets this far. In just the second round of the tournament, we've seen 12th seed Oregon upset 5th seed Oklahoma State in the Midwest Regional bracket. In the South Regional bracket, 15th seed Florida Gulf Coast defeated 2nd seed Georgetown. In the East Regional bracket,  California and Temple upset higher ranked teams NC State and UNLV. But the real Cinderella stories come out of the West Regional bracket where five out eight games resulted in lower ranked teams upset their higher ranked counterparts including Wichita State defeating Pittsburgh, Ole Miss defeating Wisconsin, La Salle defeating Kansas State, Iowa defeating Notre Dame, and Harvard defeating New Mexico. With Cinderella stories stealing this year's Big Show, March Madness is sure to be both exhilarating and unpredictable.
Stay toned for the finals action.