Student Athlete Advisory Committee to host Make-A-Wish night
Chris Grecius was a 7-year-old boy from Arizona who was diagnosed with leukemia.  His entire life he dreamed of becoming a police officer.  Unbeknownst to Grecius, his humble wish, which was granted on Apr. 29, 1980, by a caring group of police officers, just a few days before Grecius passed away, was the first wish ever granted by what would come to be known as the Make-A-Wish Foundation.
Since its inception, the Make-A-Wish Foundation has granted more than 185,000 wishes to children with life-threatening medical conditions. Dominique Bocanegra, a senior at Chaminade and the president of Chaminade's Student Athlete Advisory Committee (SAAC), is working to add at least one more wish to that total.
The SAAC will be hosting Make-A-Wish night on Mar. 2 in conjunction with the men's and women's last home basketball games of the season at McCabe Gymnasium.  All proceeds from the admissions, as well as the concessions, will be donated to Make-A-Wish Hawaii.
"Every time I bring [Make-A-Wish night] up, people always want to know what they can do to help," Bocanegra said.  "People seem to know how special it is."
Each school that is a member of the PacWest Athletics Conference has committed to a goal of raising $3,000 for the Make-A-Wish Foundation.  This year's event is unique because it is the first time the SAAC has reached out to the local chapter of Make-A-Wish.  Bocanegra decided to work with the local chapter so students, faculty and staff would be able to see how their donation can help families here in Hawaii.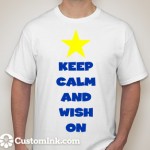 The goal of Make-A-Wish night is to educate the community, students and staff of Chaminade about the foundation .  During halftime, a staff member will give a presentation on the Make-A-Wish Foundation and their local chapter.  Then a few families who have been granted wishes will give their story on their experience with Make-A-Wish.  According to Bocanegra, the families are more than happy to come share their stories in order to inspire others to donate as well as to give back to the community who helped their loved ones wishes come true.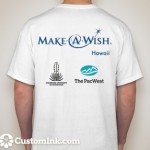 In addition to the proceeds from admissions to the game being donated, the SAAC has also come up with a few other creative ways to fundraise and support the Make-A-Wish Foundation.  T-shirts, with the slogan "Keep Calm and Wish On," will be sold at $5 for CUH students, and $7 for everyone else.  Chaminade's programming board has generously agreed to supply the concessions, so a special combination of hot dogs, chips and a drink will be available for purchase with all proceeds going to the foundation.  Also, Make-A-Wish stars will be available for a minimum $1 donation.  These are small paper stars in which a person's name as well as a message can be written on.  They will then be hung in the Loo Center.
The average cost of one wish is $10,000.  While the SAAC's goal is to raise a minimum of $3,000, Bocanegra is hopeful this initial event will pave the way for more awareness and will be used as a springboard to conduct more fundraising for Make-A-Wish Hawaii.
"On behalf of the Student Athlete Advisory Committee and Athletics Department, we hope the Chaminade community comes together for this special event," Bocanegra said.
About the Contributor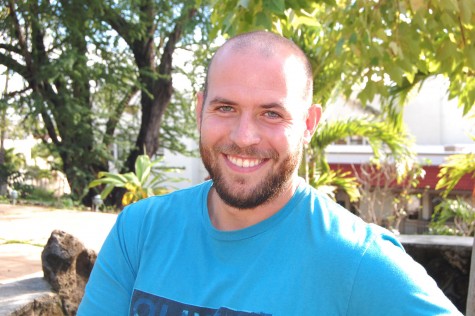 Rick Pefley, Staff Writer
Rick Pefley was born and raised in Detroit, Mich.  He is a junior majoring in Communications with a concentration in Marketing.  After being released...