CUH golf team improves with new recruits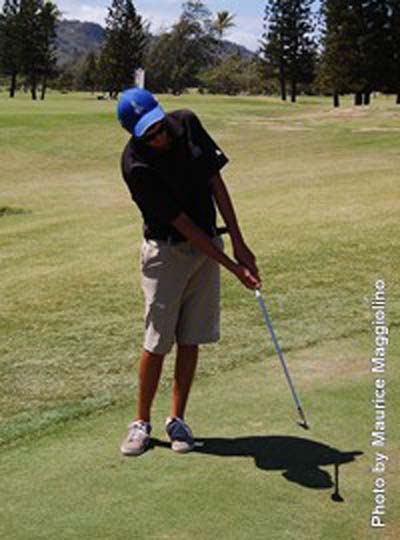 Chaminade University experienced some changes with its golf team this year by recruiting nine people to come play golf for CUH. Last year, the golf team had to recruit some basketball players to play golf after the basketball season. After making a lot of changes this year, they are looking much better.
"We are much better than we have been in the past," said Maurice Maggiolino, the head golf coach. "So we got four new guys in our top five, so we've improved drastically."
Maggiolino start recruiting after the past year to get his team looking better, and to be more competitive in the PacWest Conference. Last year was based on recruiting people to get ready for this year."I knew we have to be better so I focused on recruiting all last year. I recruited a lot," Maggiolino said.
Maggiolino has recruited three freshmen, one sophomore, two juniors and two seniors. One of the juniors is Fredrik Savestrand from Gothenburg, Sweden. The rest of the team is from Hawaii and the mainland.
The Chaminade golf team is doing well right now. The team is doing good compared to last year. On the positive side, the team has been close to winning their matches. Unfortunately, though the Swords haven't won any matches so far. Probably most important to help foster some wins is that the players are excited to be here, and they are working hard in practice everyday.
"We are looking better compared to past years, we have a lot of new players, including myself. We are just trying to come together as a team and play some good golf," said Spencer Ewart, a junior.
"The season is good right now. The guys we have, if you ask, based on last year and this year, are much better," Maggiolino said.
Chaminade has had three matches so far. The Swords came away with a second in one and third in two others. Chaminade lost to HPU three times and BYU-Hawaii twice. Beat BYU once.
Chaminade's golf team will travel this week to the Big Island on Monday and Tuesday for a tournament. The guys are looking forward to it. Chaminade's golf team practices at the Ala Wai driving range on Monday mornings and plays at the Royal Hawaiian course on Tuesdays and Thursdays.
Maggiolino has been coaching golf for Chaminade for four years, and he was a men's basketball assistant coach from 2005 to 2011. Maggiolino is more excited this year than the past three years because his team has more competitive players than previous years.
About the Contributor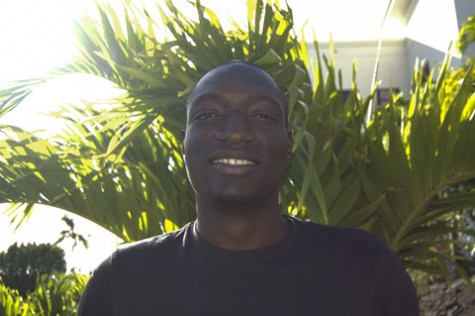 Waly Coulibaly, Staff Writer
Waly Coulibaly is a senior majoring in Communication Marketing and one day hopes to become professional basketball player and then maybe be a coach for...