CUH has high hopes for new women's hoops post player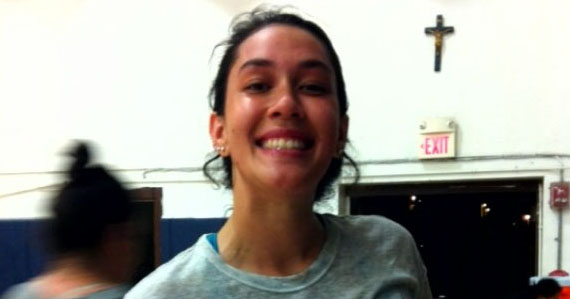 The Chaminade women's basketball team has some new names on the roster and a few more inches to add on the way to forming a highly competitive team. One of the players causing a stir is Kennedi Akana, a 6-foot-2 local freshman recruit from Palolo Valley.
After debating whether or not to attend HPU, she made her decision just a few days before school started. Her decision was based on the ability to play basketball and the scholarship she would receive if she joined the Chaminade squad.
"Chaminade is really convenient because I live right in Palolo Valley so it's really close and I just really wanted to be part of a basketball team" said Akana. She also played volleyball and soccer while she attended at Kamehameha High School on Oahu.
The extra height will be a relief to a team whose rosters before have been on the short side.  Akana is a freshman that comes in and has a lot of potential.
"We're working her harder than usual hoping that she can contribute," said coach Bobby Keanini, the head women's basketball coach.
Keanini mentioned that there is an abundance of speed on the team, especially with the new guards he recruited, so expect to see the women's team doing a lot of running as its main game plan. Height seems harder to come by now, and until Akana becomes a major scorer, she will have to fit into a game plan built for speed.
By midseason Keanini expects Akana to be able to contribute to the team.  He stated that by this time, he is hopeful that she will make a difference and be able to compete for position and compete to play more.
In this beginning of the season Keanini is trying to fit her into the game plan and to make her feel comfortable in the new setting. He will be slowly bringing the newcomer along in the season, and hopefully toward midseason will be able to make some key contributions.
"She fits in nicely her skills are good, fundamentals are really good; her application to the game, when she actually gets in the game, is the thing we are trying to get in right now," Keanini said.
During high school Akana was used for specific tasks like rebounding. At the collegiate level, she will need to develop into a more complete player and hopefully will turn out to be a big scorer.
Akana is hopeful that this year could be different than previous seasons. "I am really excited and we can get this year turned around," she said.
After going a season without a player over 6-feet tall, Keanini is excited to have a 6-2 player on his team to make the team look more formidable to the opposition.
Recruiting Akana will help some of the post players, like Rhani Kaneaiakala (5-9) and Markeshia Manning (5-8), to get some rest so they can share the playing time.
"I'm excited for her," said Kaneaiakala. "I played against her in high school. She is really persistent, and she's going to help us this year."
About the Contributor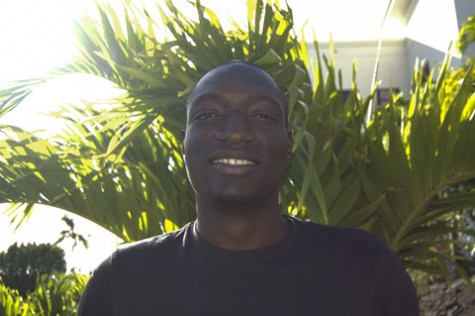 Waly Coulibaly, Staff Writer
Waly Coulibaly is a senior majoring in Communication Marketing and one day hopes to become professional basketball player and then maybe be a coach for...