New-look men's soccer striving for first win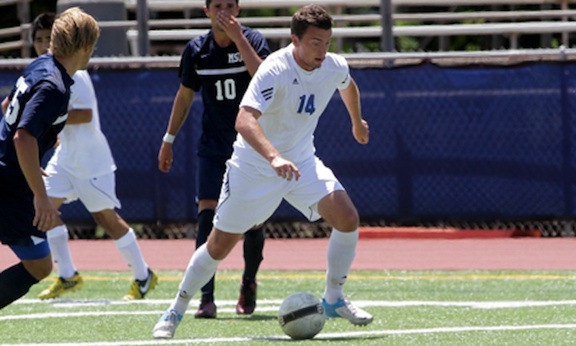 Chaminade University's men's soccer is a team full of change. The team has a new assistant coaching staff, new uniforms and, most importantly, new players. More than a dozen new players have joined the 2012 squad, and these new players expect nothing but to win games.
"I believe in change and I believe this year we're going to make a difference," said junior transfer goalkeeper Conor Knox. "I came here knowing that I could make a difference on this team, just like everybody else that came to play this year."
Despite winning zero games last season, this new team is optimistic about the 2012 campaign.
"I thought I could bring something new to the table and bring my experience here," said junior transfer Matt Davies, a forward. "This season is going to be a success."
Last Thursday the Silverswords suffered a 2-1 loss against Montana State in their first game of the season.
"The loss to Montana State was tough," Davies said. "I thought we fought well to come back and were in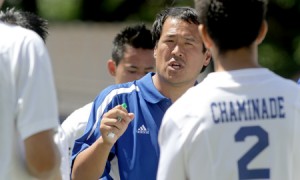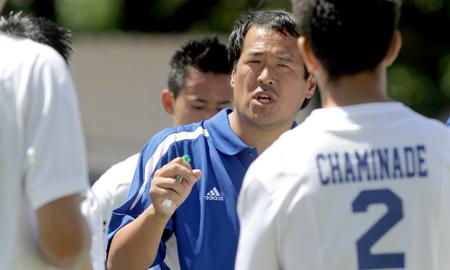 with a chance, but it wasn't meant to be."
Chaminade was losing 1-0 until CUH midfielder Sam Galloway scored off a penalty kick. With in a minute, however, Montana State scored again and Chaminade finished the game losing 2-1.
"I feel like we should have won the game against Montana State," freshman Manny Ibarra said. "We had a few clear opportunities to score and we didn't. We were also outworked physically."
However, despite last week's loss, the team is confident going into this Saturday's game against Brigham Young University-Hawaii.
"This week against BYU we're confident that we're going to get the job done," Davies added. We felt a loss already and don't want to experience that, so we are focused on the job ahead."
"I'm confident that we'll win this game," added Knox. "There's always going to be a winner and a loser. Last time we came out on bottom, but this time we are going to come out on top."
Despite going over two years and 28 games with zero wins, all of the players agree on one thing. The 2012 season is going to be different.
"We're going to be a lot more focused this year," said Davies. "A lot more determined. We obviously have a lot more depth and if all goes as planned, we should definitely have the best year in Chaminade history."
About the Contributor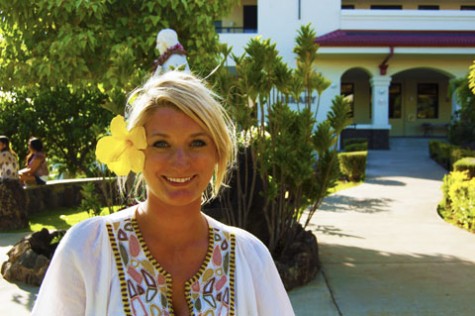 Jenni Chinchar, Staff Writer
Jenni Chinchar was born in Cincinnati, Ohio, and raised in Charlotte, North Carolina.She is a junior at Chaminade University, where she majors in Broadcast...