Chaminade alumna and new head coach starts revamping the women's volleyball program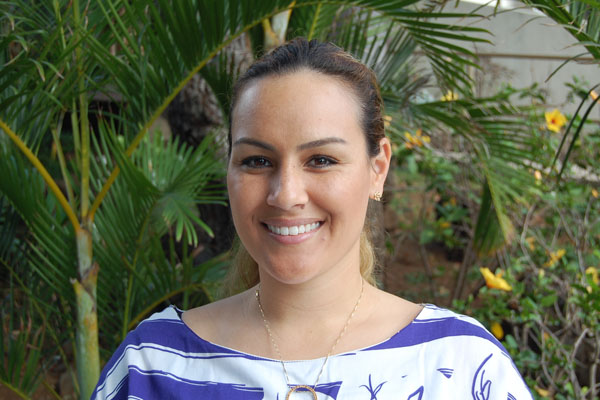 Most people would want to coach at the University of Hawaii or Hawaii Pacific University, but Kahala Kabalis, a Chaminade University of Honolulu alumna, is back on school grounds as the Silverswords new head coach for the women's volleyball team. She did not think that she would be back at Chaminade so soon, but she had hoped she would be a head coach at the collegiate level.
"(I am) so happy," said Kabalis, 29, who was hired as the head coach in January. "If I were to be a head coach any where, this would be ideal just because I am an alumna here."
After graduating from Moanalua High School in 2001, Kabalis left Hawaii for Mesa State University in Colorado. After one year in Colorado, Kabalis transferred back to Hawaii and earned a starting spot as an outside hitter at Chaminade in 2002. She was named Pacific West Conference player of the week in Oct. 2002. She also earned Pacific West Conference honors in 2003 and 2004.
After receiving her undergraduate degree in criminal justice from Chaminade, she has since helped to create and currently is the club director and head coach of HI Intensity Volleyball club (2006-12), Radford High School head coach (2006-2008), Le Jardin Acadamy head coach (2011) and Hawaii Pacific University volleyball assistant coach.
Being the club director and head coach of HI Intensity Volleyball club has taught Kabalis a lot of responsibility. However, she has realized that the internal rewards are the most important, and that's why she created the volleyball club.
"I love it," she said. "Being a mentor for the girls and helping to shape and mold their choices and guiding them to make the right decisions in life is a really valuable experience and I am pleased to be able to continue doing something I love as a career and learn every day from my experiences."
Kabalis's training for the upcoming seasons at Chaminade consists of a change of mentality, healthy competition, beach volleyball, technical training and bringing in a good recruiting class for 2012.
Before starting anything else, she wants to instill a winning mentality into the womens' heads. She wants to build confidence technically, mentally, emotionally and physically. The 2011 season was the team's worst season; 15 of 21 losses were three-game sweeps. In the last four seasons, the Swords won 24 out of 72 overall games and 13 out of 49 conference games. The team's last winning season was in 2007.
"I want to create the belief that we will be successful in creating a championship mentality as I call it," Kabalis said. "Letting them know that the hard work they put in will pay off."
She also wants players to not have the mindset of feeling safe with their position.
"I want them to know that they have members on the team that can take that spot away if they slack off," Kabalis said.
This Spring, the team has been practicing and competing on the beach. The Swords competed in an all-day beach volleyball tournament on April 7. Kabalis believes that beach volleyball and technical training will help the girls create volleyball strategy, decision-making, ball control and court awareness. It also helps them create a "finesse" quality of their game. Finesse being the shots and being able to tip and manipulate the ball over the net. A beach volleyball team is being talked about, but using that aspect of volleyball for the upcoming season is more important to the new head coach.
Kabalis is working hard on revamping the volleyball program. Rebuilding a program normally takes three to five years but she has faith in the girls and wants to go "all out." She is focusing on specific techniques of the skill.
Kabalis is looking into a way of bringing back the program's pride that once filled every student at Chaminade while she was here.
"The program pride has diminished over the years so being back here and instilling a new sense of pride … and making sure that people look at Chaminade as a competitive, stellar program rather than what it is being perceived as now," Kabalis said.
A big part of pride comes from the volleyball supporters. Kabalis explained that when she played, the volleyball team then had a huge support system from the Polynesian Club and the dorms. They would fill the gym and the positive energy they brought motivated the team to play. She wants the same support for the team now that she once experienced then. As for the team, she wants them to know that this is a great opportunity for them.
"We basically have this one collegiate career opportunity to do something and you want to make the most of it," Kabalis said. "You want to leave with no regrets and you give everything you can to the team, the program and to yourself."
About the Contributor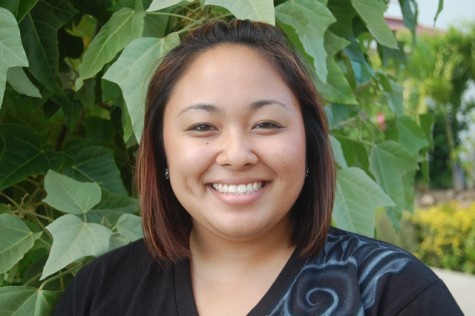 Jessika Garcia, Staff Writer


Jessika Garcia is from the island of Kaua`i and is a 2009 graduate of the Kamehameha Schools. She is currently an undergraduate student at Chaminade...