Waly 'Mali' Coulibaly
Waly Coulibaly began playing basketball at the age of 5 in Bamako, Mali. Mali is located on the west side of Africa bordering Guinea, where the culture is much different then anywhere around the United States. Coulibaly's older sister influenced his passion for basketball, considering she loved to play basketball as well. Coulibaly became so attached to the gym because of his father, who worked as a security guard in a sports complex. This allowed Coulibaly to play sports and keep himself active. Coulibaly would wake up, eat, help his father and play sports.
Coulibaly played basketball, soccer and also swam as a child, but his true love fell in the sport of basketball. Coulibaly played so much basketball it earned him a roster spot on the Mali national basketball team in 2009 when he was 21 years old. This was a huge accomplishment for Coulibaly because it gave him the opportunity to showcase his skills. He took advantage of the opportunity and managed to average 14.6 points a game in the 2009 FIBA African Cup tournament, held in Libya.
"Representing my country and taking them to the finals is one of the best memories of my career," said Coulibaly, who is now a junior guard at Chaminade University. Coulibaly is a 3-point specialist who loves to shoot the outside jumper, his presence on the court extends the Chaminade offense and makes it hard for opponents to defend. Coulibaly's ability to consistently make the 3-pointer is what makes him so valuable for Chaminade.
In 2008, Coulibaly got recruited by Patterson Prep school in North Carolina. This was a massive culture shock for Coulibaly, considering he went to North Carolina with no friends and his only knowledge gained of the United States having been made through his television set in Mali.
If it wasn't for North Carolina, Coulibaly would probably not be attending Chaminade University or have a league championship on his Résumé either. Playing at Chaminade helped Coulibaly accomplish many of his goals. He has started for the Chaminade Silverswords since his freshmen year. Coulibaly now is considered an elite player for Chaminade. His game has improved drastically, and his golden moment of this year has been shredding 19 points on basketball powerhouse, Georgetown in the Maui Invitational. He showed the world what he is capable of doing on ESPN. The Maui Invitational invites some of the best basketball schools around the country to play in a tournament Chaminade hosts. Coulibaly has been able to start in this tournament for three consecutive years.
"Coulibaly is very good basketball player, a great shooter, and an amazing human being, his work ethic is very high and he is always in the gym," said assistant coach Darrell Matsui said.
About the Contributor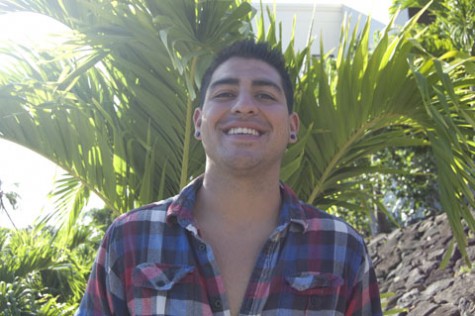 Mathias Berbel, staff writer
Mathias Berbel grew up in Simi Valley, Calif., and has been living in Hawaii for the past three years. He plays soccer for Chaminade University as well...