Former Sword puts basketball on hold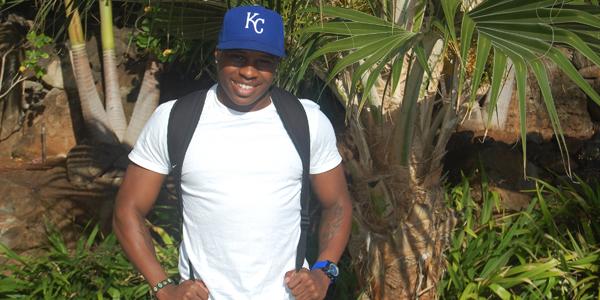 After being the point guard for the Chaminade Silverswords for two years, Steven Bennett left the school last spring with the intention of playing professional basketball, whether it was overseas or in the NBA.
Playing professional basketball has been a goal Bennett has had since he first held a basketball and started playing. He spent hours in the gym practicing his crossovers and perfecting his craft. His passion has been basketball, but his dream of playing for pay has been derailed temporarily. After signing with a team and starting the process to join them in Russia, Bennett had a setback.
Instead, Bennett, 24, returned to campus to complete the requirements to earn his Bachelor's of Arts degree in Communication.
"Basketball comes to me easily I have been doing it my entire life so I'm not worried about that part. God has a plan for me, and it starts with getting my degree," Bennett said.
After Bennett's final season as a Silversword he went home to train and partner with an agent to find a team that would suit him. He spent the summer practicing and waiting for a team that would accept him as a newcomer. Bennett thought he found a suitable deal in Russia playing with Spartak Vidnoye Moscoskaya Oblast Basketball Team in Moscow, but due to contract issues, he never got to leave.
"It was an experience I had to learn from and one I don't want to repeat," Bennett said.
The news that he wouldn't be going to Russia came a day before his flight was to depart from Los Angeles, a devastating experience that Bennett had to face before he got on the 11th hour flight to Russia on Nov. 7.
As the New Year came around, Bennett finalized his decision to come back to Chaminade. Although he plans to keep working at his dream to play basketball, at this moment, earning his degree is more important. As his stay at Chaminade will not include highlights of his game the night before in the Chaminade Newspress, he will still be training and playing basketball whenever he gets the chance.
"I would love to practice with him . . . I think he can teach me something," said Lee Bailey, a point guard for Silverswords.
First-year head coach Eric Bovaird, who did not coach Bennett, is open to the idea of Bennett practicing with the team.
While Bennett is back on the island, it is a new experience for him. He is not playing basketball with the team he once led. He is no longer the star point guard on the team. He is no longer in the position to get a loud applause for making the final shot of a home game. He can, however still be a part of the team by giving support.
Getting a degree will not only fulfill Bennett's dream, but also accomplish a dream his mom had for him.
"Basketball is my love and passion, but making my mom (Tracie Ruben) smile is just priceless," Bennett said.
"I'm knocking down my goals one at a time and getting a degree is my first priority."
About the Contributor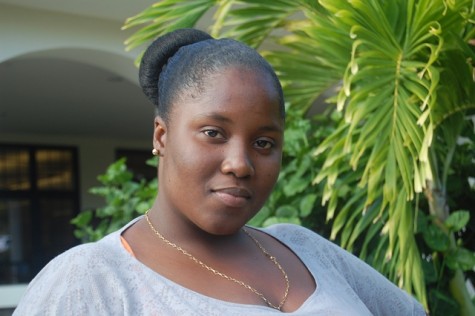 Dyon D. Auguste, Staff Writer
Dyon D. Auguste was born in St. Lucia, one of the many islands in the Caribbean. She moved to St. Croix, one of the Virgin Islands at the age of 10 and...