Preview Day Goes Virtual For the Week This Year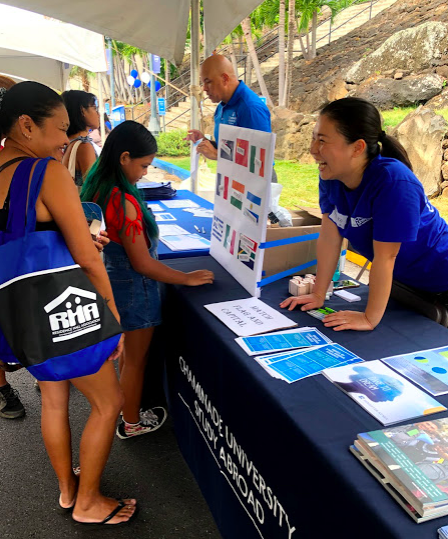 Admissions hosted its first ever Preview Week instead of a Preview Day, through Zoom, held Nov. 2-6.
This was the first year that the annual Preview Day was each day for a whole week. The associate director of Admissions, Crystal Johnston, was in charge of the eventful week. This virtual Preview Week was a chance for future new or prospective students to learn more about the opportunities available at Chaminade. This event included informational sessions on the academic programs and vibrant student life, plus question-and-answer opportunities with students, faculty, financial aid, residence life and more.
"It was cool," said Ashley Maeva, a 16-year-old from Kailua who is a current student at Kamehameha Schools-Kapālama. "… I just wish it was in person. My older brother went to this two years ago and he talked about how it was basically like a fair."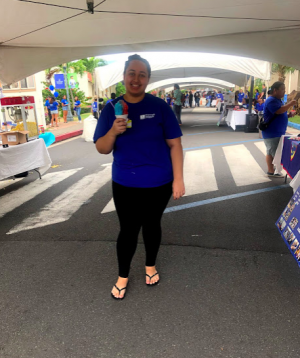 Monday-Friday about 15 students attended a session. Every day of the week had three sessions. The first slot was a division (major), the second was an office department, and the last was for a speaker or organization from Chaminade.
"Last year, we had a chance to talk to students individually when they had any questions," said Yohko Aquino, an academic advisor from the Office of Advising and Career Development. "This year, we were not able to talk to students individually through Zoom, but we were able to introduce our office services during the 30-minute session and also able to answer some questions. … The in-person event last year and the Zoom session this year are totally different, but the Zoom session gave us an opportunity to reach out to students from a wider area and talk through our office functions to participants."
The Advising session was held on Tuesday at 4 p.m. hosted by Pono Riddle and Aquino, who had 30 minutes to share about Advising and interact with students. About 11 students were in the session. A Kahoot! activity was also offered and students could win a prize. Kahoot! is a game-based learning platform that makes it easy to create, share and play learning games or trivia quizzes in minutes.
"I think it's important for students to get an idea of what's expected of them as a student, to graduate on time, declare a major, seek experiential education opportunities, like study abroad and internships," said Riddle, internship coordinator from Office of Advising and Career Development. "However, it's also important for them to see what's expected of us in the Advising and Career Development Office to make sure they're academically and career ready upon graduation."
The School of Business and Communications hosted its session on Friday at 3 p.m. Communications usually goes all out for Preview Day, but this year, all they could offer was a video that gives an overview of what the department has to offer and how graduates have succeeded.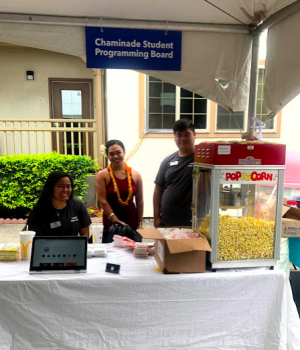 "It's pretty easy for Com to set up a fantastic display, given the resources at our disposal, cameras (still and video), lights, a studio, a radio station, and a computer lab," said Thomas Galli, a Communications professor. "Trying to mimic that 'wow' factor in a virtual environment has been difficult."
Galli wished the event was in-person like all the other years. It seemed to be a common thread with all the participating hosts. The clubs, offices, and divisions were used to being able to put on a show and display what they offer. 
"Preview Week is to introduce Chaminade's support to students and opportunities available for them," said Johnston, the associate director of Admissions. "I hope they felt that they would be well supported if they came to Chaminade."