New Transfer Club Starts At CUH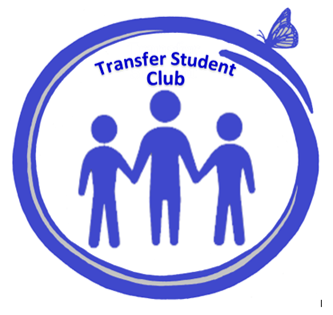 Being a transfer student can be difficult for anyone, and from the perspective of Autumn Fairall and many other transfer students at Chaminade, one aspect that would make the transition easier is having a club where students could come together and help each other. From this came the idea to start the Transfer Club.
The idea of the club was brought up by Avi Gonzalez, the partnership coordinator at Chaminade and the advisor for the Transfer Club. She reached out through email to all of the transfer students at Chaminade to ask them what they thought about starting up a club.  
"I was doing focus groups with the current CUH students who have transferred," Gonzalez said. "To see how the transfer process has gone, what would have made them more successful in transferring and pursuing further academic degrees. Pretty easy conversations, just talk story with these students to see what they felt they were missing and one of the things that they were really interested in was a transfer club." 
Fairall, a second-year transfer student, decided to step up and take the place of president of the club. She transferred from Honolulu Community College in Fall 2019 to continue her degree in nursing.
"The main purpose of this club is to welcome students into the Chaminade ohana," Fairall said. "To build relationships and support systems that can not only last through the time at Chaminade but also possibly after."
Even with the current pandemic happening, the club has not stopped from reaching out to other transfer students or students who are thinking about transferring from Community College to Chaminade. In order to get more people involved, a video was made through the Office of Student Activities and Leadership and have been sending out emails to all of the transfer students to remind them about it. The club is still in the process of making an Instagram account so that there will be more ways to branch out. Although it is called the Transfer Club, it is not only for transfer students but it is open to anyone that is a current student.
This club currently has 11 members, which includes the president, vice president, and secretary. Due to Covid-19 restrictions, the club decided to have its first meeting over Zoom on Sept. 4. During this meeting, there were games and introductions to get to know each other. Fairall felt that the first meeting was successful and a good start for the club because everyone was able to connect and have fun with one another. 
The first event will be during the third week of October because it is National Transfer Student Week. The event will be on Oct. 19 at 4:30 p.m. and will be a picnic at the Zuberano Lawn Tent, the lawn between Henry Hall and Ching Hall. Some of the other events that will be planned movie nights and community service activities, either online or in-person.
Students who are interested in joining the club or are looking for more information can contact Fairall at [email protected]