Pride Parade, Festival Sees Largest Turnout Yet
Colorful displays and people filled the streets of Honolulu on Saturday, Oct. 20, as thousands gathered in Waikiki for the 28th Annual 2018 Honolulu Pride Parade and Festival, a celebration for Hawaii's LGBTQ+ community organized by the Hawaii LGBT Legacy Foundation. The foundation reported this year's parade and festival as its largest turnout yet with more than 100 moving units, 3,000 participants and more than 30,000 spectators.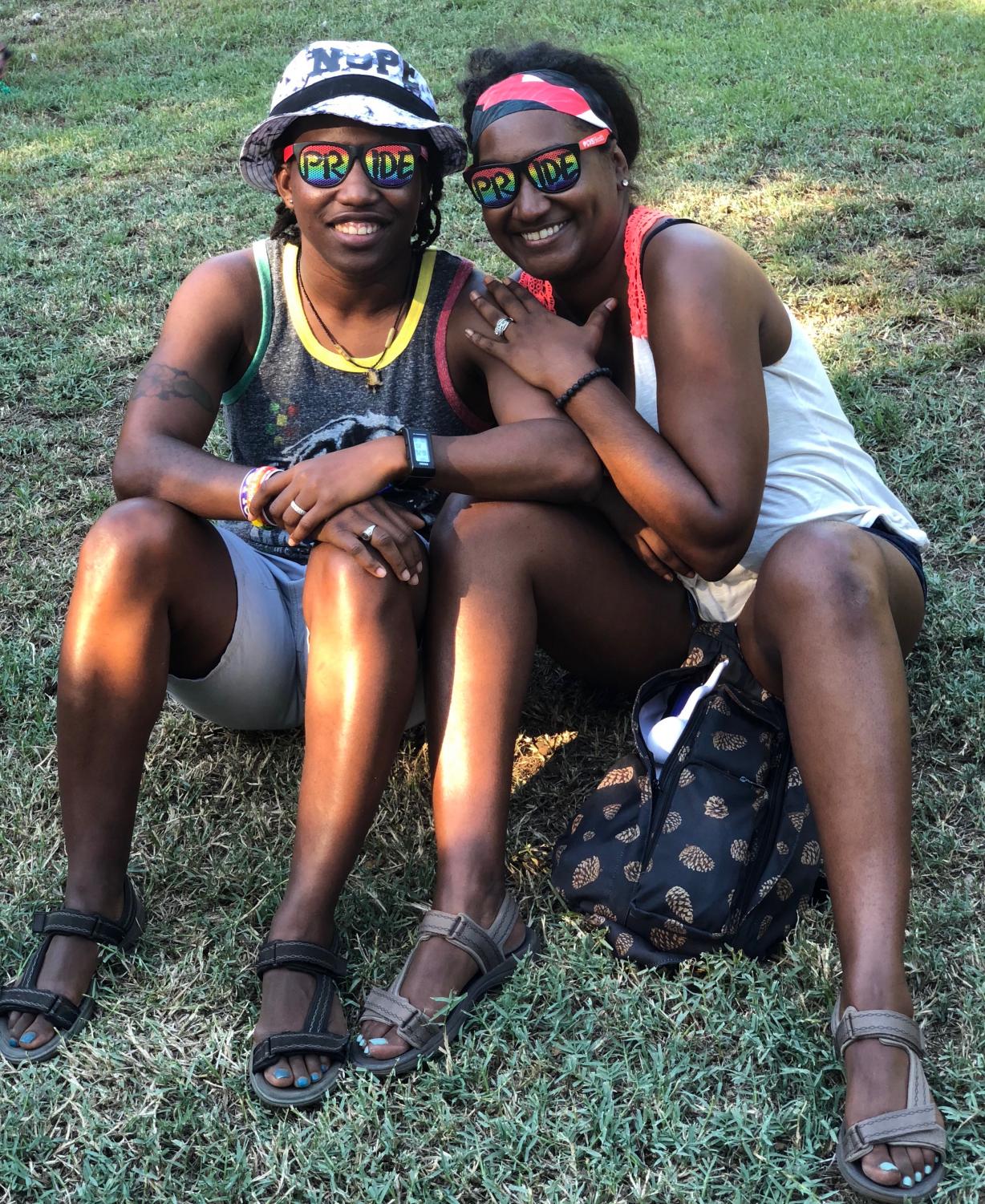 "The [Honolulu Pride Parade and Festival] is always crazy fun," said two-time festival attendee Pono Kaleo, 22, from Kihei, Maui. "People like me need this stuff. I think for a lot of people it's a reminder of how far we've come in our journey. I always knew I was different since I was little but I finally came out when I turned 15."
The day kicked off with a parade at 11 a.m. down Kalakaua Avenue, complete with rainbow-colored costumes, banners and balloons and featured more than 100 moving units such as floats, trolleys, cars and marching bands.
Serving as this year's parade grand marshal was Kelly Sanders, who was chosen in honor of his 30-plus years of hospitality experience and commitment to serving the LGBTQ+ community. Sanders previously served as Area General Manager for Mariott Hawaii and recently joined Highgate as Vice President of Operations, overseeing six hotels in Waikiki including the new 'Alohilani Resort Waikiki Beach.
Furthermore, businesses such as Urban Outfitters, Hula's Bar and Lei Stand, and Hawaiian Airlines showed their support by participating in the parade.
Following the parade, spectators made their way over to the free festival held at the Waikiki Shell where the celebration continued from 11:30 a.m. to 6 p.m. with more than 65 booths from vendors and sponsors.
"Hawaii is such a gorgeous place to live," said first-time attendee Cheryl Elizabeth, 31, who moved to Honolulu with her wife in September from West Palm Beach, Fla. "It's nice to know that I live in a state where it feels safe to be a gay black woman and not be looked at like I'm a bad person. In Florida it's really divided and some parts are better than others, but it's still not nearly as accepting as Hawaii and I don't know if it ever will be in my lifetime."
The festival also featured numerous organizations that support or advocate for LGBTQ+ rights such as Dignity Honolulu, a chapter of Dignity U.S.A., which has provided outreach ministry for LGBTQ+ Catholics, their family and friends in Hawaii since 1976.
"I came out when I was 21 and I was married and in Bible college," said Tim Earhart, 70, president of Dignity Honolulu-U.S.A. "The word Catholic means universal and that should include everybody. A lot of churches claim to be accepting but they really aren't. LGBT people just like anyone else have a desire to learn the faith or to have a sense of belonging, and that's why Dignity U.S.A. is here."
Other organizations included SWOP Hawaii, a sex workers outreach project for Hawaii that aims to end the stigma and violence surrounding sex work and to support the rights of sex workers.
"Sex workers come from all backgrounds, sexual orientations, genders and ages," said Alivia Leavauxxx, 35, founder of SWOP Hawaii. "LGBTQ individuals engage in sex work at a higher rate. It's about owning your own body and your sexuality. I'm an example of a woman who chooses this industry on my own free will and I love what I do. We want to decriminalize sex work and make it safe. Meaning if I get raped or someone is violent towards me, I would have the free will and right to report that incident without being criminalized for my work."
Attendees were also treated to a line-up of special guest appearances and entertainment from LGBTQ+ supportive artists and performers, emceed by Andrew Christian, a popular underwear, swimwear and apparel designer along with Cory Z, a West Hollywood model and The Abbey bartender.
Openly gay Emmy Award winning comedian, songwriter and actor, Bruce Vilanch, made a celebrity appearance on stage to talk about his experiences while on the island, even calling Hawaii and its food sophisticated.
The line-up also featured local amateur drag and transgender entertainers, as well professional drag performers such as Seattle's Amora Dior Black from the R Place and Hawaii's Miss Continental 2012 winner, Sasha Colby.
Vocal performances included the Gay Men's Chorus of Honolulu, Jared Ming & Friends, and American Idol finalists Jurnee (an openly lesbian singer-songwriter and proud military wife) from Season 16 and Ada Vox (a gay drag performer) from Season 12.
"Jurnee is one of the sweetest souls I've ever met," said Maddy Rebell, 23, a student at University of Hawaii at Manoa. "She's such a good role model for girls. I fangirled so hard when she sang 'Jealous' [by Kehlani]."
The Hawaii LGBT Legacy Foundation is a non-profit organization founded in 2008 to act as a facilitator with all other LGBT organizations, businesses and services throughout Hawaii.
Honolulu Pride Month continues throughout October. For more information on upcoming events for Hawaii's lesbian, gay, bisexual, transgender, queer and allied communities go to the Hawaii LGBT Legacy Foundation's Community Calendar.