Chaminade Alumni Success Stories
Chaminade will welcome back its alumni for the annual reunion.
Thursday kicks off the four-day-long event, starting with sessions hosted by alumni on career planning and success. All students, faculty and staff are able to attend the sessions that begin at 5:30 p.m. Saturday's event, Concert Under the Stars, will feature student-led entertainment, live music, a variety of food trucks, and various activities such as a photo booth, haku bar, and henna tattoo station. Mass on Sunday morning will start at 10 a.m. and will be followed by a brunch hosted by Dr. Lynn Babington.
The admission price is $20 for the entire weekend.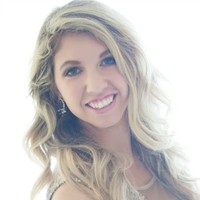 Chaminade alumni pride themselves on graduating from a small, private university with a strong focus on faith-centered beliefs. 
Here are two Chaminade alumni success stories.
Chaminade pays for your schooling while you work 
Megan Robison, 29, a Fall 2016 graduate with a master's degree in education, shared how Chaminade is unique in the sense that it allows you to get a degree while working in the Career and Advising office. 
"That is a really fantastic benefit that Chaminade offers," Robison said. "It's hard to find schools that offer full benefits like that, so not only was I excited to get back into higher ed, but the fact that that was also available to me was very attractive."
Robison is always thinking of ways to enhance students' experiences while at Chaminade. She appreciated the service-learning opportunities incorporated into the curriculum as well as the Marianas faith values integrated in teachings.
Being on staff with Chaminade, has allowed her to improve her system of organizing events to make the university shine, especially to new students in orientation. 
"Before I took the career position here, I worked as a student support services coordinator and an advisor, but part of my job component largely to that was running orientation," Robison said. "There were a lot of things I learned during my MED [master's in education] that assisted in helping the team run orientation maybe a little differently or how could I organize better."
Robison compared working at a public school to working at Chaminade and concluded that her morals matched more with the small, faith-based university than the large, public school.
"My degree enhanced what I do here," she said. "And I think it got me more integrated into what our Chaminade students experience day in and day out that I always hear about. It was really nice to see it in that lens."
Robison continues to work as an advisor here at Chaminade.
Chaminade teaches leadership skills 
Vina Cristobal, 24, graduated in Spring 2015 with a degree in marketing and communications. She offers hope for those who choose to get involved toward the end of their collegiate career.
In her third year at Chaminade, she juggled classes, clubs and community service projects, and in her senior year, she was accepted into the Hogan Program.
"That was kind of like the turning point in my collegiate career to be in the Hogan Program and be involved in more campus ministry things," Cristobal said. "I was helping out with Feeding the Hungry, partially because I was in a scholarship program for campus ministry, so it was kind of a requirement, but then I began to like it a lot more and I started to do it outside of my requirements."
All of these activities made Cristobal realize that she had the qualifications of being a leader. She shared how she never really saw herself as one, but the Hogan Program allowed her to step out more and express leadership qualities from within.
"For Hogan, it was definitely an eye-opener because I got to experience leadership in action and getting to carry that out and for myself, I didn't think I was a leader," Cristobal said. "I was always a follower. I was always somebody that was so hesitant to lead so when people ask me to lead a group I'd be like no."
Despite her doubt, Cristobal pushed past her own limitations and was able to accomplish one of her goals while still in college. She started up her own online magazine called HNL FLOW, which was the "highlight" of her Chaminade career. It lasted for more than two years before she decided to stop. 
Cristobal currently works at the John A. Burns School of Medicine as a communications coordinator. She was able to get this position after interning with the company for a year during her time at Chaminade.