Pacific Island clubs showcase their talent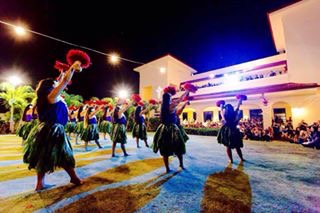 The annual Pacific Island Review, also known as PIR, will take place on Friday on the Sullivan Family Library lawn. The event includes a dinner, followed by live performances from clubs such as Hawaiian, Tahitian, Micronesian, Marianas, and Lumana'i O Samoa (LOS).
The dancers have been preparing for this performance since the semester began, and many feel that it is a great way to showcase culture.
"I feel it is a great event," said Kaui Perreira, the president of Tahitian Club. "Its purpose is to promote well-rounded students that are culturally aware, and I feel it does that well. PIR is also a fun and enjoyable event to watch as well as perform in."
Perreira is a third-year Chaminade student from Kaimuki. She was the Tahitian Club vice president for two semesters and is now the president. She mentioned that the men and women in her club make her college experience a "truly enjoyable" one.
The clubs have vigorous practices schedules as they prepare for the show. Perreira's club usually practices 2-3 hours per week, but in preparation for the upcoming performance, during the last week, the Tahitian Club has been practicing about 6-7 hours.
Some of the clubs even make their own costumes for the performance. The Tahitian Club orders their pareos and makes all of their fresh adornments like leis.
Chaminade is an extremely diverse campus that has students from all over the world. For some people from the mainland or countries outside of the Pacific Islands, this may be their first time experiencing any type of island dance/culture.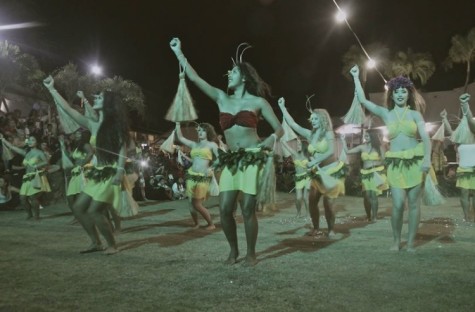 "PIR helped me to better understand and expand my knowledge on the culture and traditions of the Pacific Islanders," said Jackie McGreal, a sophomore from Pasadena, Calif. "Coming to Hawaii, I would say I knew little to nothing about all of the different countries of the Pacific Islands. Chaminade's wide diversity and PIR program gives the ability to educate mainland students on each and every different culture and traditions. The way they teach us makes me feel a part of the culture simply by listening and embracing their customs and traditions with them and the other students."
Not only is PIR a great learning experience for the people in the audience, but there is also an educational value for those performing in the show.
"PIR will be exciting, like usual," said Sierra Iverson, the treasurer of Tahitian Club and a first-time performer. "I have attended previously but this will be the first year I participate. What is great, culturally, is that throughout the semester we actually learn the translations of the songs and attempt to choreograph to tell the story of the songs with our bodies."
Iverson also mentioned that this year, PIR will be more focused on tradition as compared to Extravaganza (a cultural dance event held in spring semester) and the extravagant costumes and moves used in that show.
Porscha Dacoscos is a three-time performer in PIR and will be dancing with Hawaiian Club.
My favorite dance is Hawaiian because I've been dancing it the longest and majority of my life," said Dacoscos, who has also performed for the Tahitian Club in previous semesters. "I'm excited for PIR a little nervous because we're dancing a kahiko (a traditional hula dance), which has a lot of traditional chants in Hawaiian."
The show has a history of outstanding attendance from students, family, and staff. In previous years every chair has been filled and people bring blankets to sit on and stand shoulder to shoulder along the balcony.
The festivities begin with a dinner that starts at 6 p.m., followed by the performances at 7 p.m.