May 1 is Lei Day and you can celebrate for free
Growing up in Hawaii, I have celebrated "May Day" for as long as I can remember. Throughout my elementary school years, several months in the spring semester were spent preparing for our annual May Day performance. Each grade level was assigned a culture to represent through song and dance. It was the one day in the year that gave every child a chance to shine.
However, the true stars of the day were always the few fifth and sixth graders chosen to be a part of the "Royal Hawaiian Court." Student voters nominated "princes" and "princesses" to represent each Hawaiian Island and of course a May Day "king" and "queen."
Since 1929, the first day in May has been recognized across the state of Hawaii as Lei Day. Created by "Honolulu Star Bulletin" poet Don Blanding, Lei Day is a state holiday that locals celebrate with lei-making competitions, concerts and of course the giving of lei to family members and friends. Here a few free activities that you can participate in for Lei Day right here in Honolulu.
Outrigger Reef Lei Day Celebration
The Outrigger Reef Waikiki Beach Resort is hosting a Lei Day celebration featuring an appearance by the 2015 Lei Day Queen and her court. Taking place in the Outrigger's lobby, hula performances will be provided by Halau Na Mamo O Pu'uanahulu. There will also be an employee lei making contest, lei demonstration and lei making for all in attendance. This celebration will go from 9 a.m. to 12 p.m.
First Friday: First Annual Lei Day in Chinatown
This year, Lei Day also happens to be the first friday of the month. Naturally, Chinatown has chosen to make Lei Day the theme of its monthly "First Friday" festivities. Sponsored by the Chinatown Improvement District (CID), this event will feature an art and treasures fair, a plant booth, Hawaiian food and music and a photo contest. The photo contest is CID's first and will be judged by a panel of judges from Civil Beat and the Honolulu Museum of Art. The three themes for the photo contest are "Historic Chinatown," "Small business and creative entrepreneurs" and "A Feast of the Senses." From 5:30 p.m. to 8:30 p.m. photos will be projected onto a large wall and winners will be announced. Original photo submissions will be displayed at various locations throughout Chinatown for two weeks in May. Earlier in the day from 10:30 a.m. to 2:30 p.m. as well as during the photo contest, Club Hubba Hubba will host the art and treasures fair, a day-long shopping event featuring local handicrafts and vintage finds.
The City and County of Honolulu's 88th Annual Lei Day Celebration
Running from 9 a.m. to 4:30 p.m., the City and County of Honolulu Department of Parks and Recreation has a full day of traditional Lei Day festivities planned at the Queen Kapiolani Regional Park Bandstand. The event will begin with music by the Royal Hawaiian Band from 9 to 9:45 a.m. At around 12:30 p.m. the 2015 Lei Queen and Court will lead the official opening of this year's Lei Contest Exhibition to be open to the public from 1 p.m. to 4:30 p.m. At the same time, The Hawaiian Steel Guitar Association as well as various local musicians and hula dancers will be providing on-going entertainment. Various craft, lei, and food vendors will be at the park throughout the event.
About the Contributor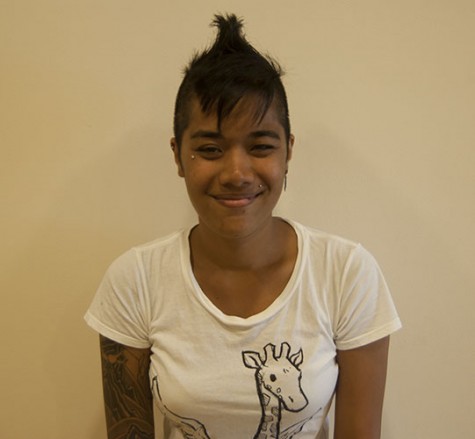 Nadia Fale, Staff Writer
Nadia Fale is a senior pursuing a degree in Communication with a specialization in Integrated Marketing. She was born and raised on the North Shore of...