Second annual Chaminade Film Festival: students inspiring students
Dozens of wide-eyed Chaminade students gathered in the Loo student center, completely captivated by "Ooze," an original film created by senior, Winston Anderson. Set in Anderson's Pohaku dorm, "Ooze" entertained the idea of a zombie apocalypse sweeping across the nation. Students including Anderson himself acted as news reporters, scientific experts and of course victims of the mysterious ooze.
Anderson's sci-fi thriller was one of three submissions in the first annual Chaminade Film Festival, an event that made its debut in Spring 2014. With more than 50 students jam-packed into the student center, Chaminade's first film festival had a largely successful turnout and went on to receive recognition at the 2014 Co-Curricular Awards.
On April 8, the Chaminade Student Programming Board will present the second Annual Chaminade Film Festival. Student submissions will be presented at 4 p.m. in the Loo Student Center. Starr Benson, a senior in the Communication program and member of CSPB, is the mastermind behind the festival.
Benson explained that she originally created the Chaminade Film Festival as a student worker for the Office of Student Activities and Leadership. Makerusa Porotesano, the director of OSAL, urged Benson and her co-workers to think outside of the box in creating new programs for the student body. Inspired by a film festival sponsored by her high school, Benson decided to bring a similar program to Chaminade.
"My initial overall goal was to showcase student talent," Benson said. "And it's not just coming from (Communication) students. You never know, there could be a Nursing major, there could be a CJ major, there could be a Biology major, there could be a Psychology major who loves film. And just because they're in their major doesn't mean they should be discredited for their talent."
In collaboration with the Communication department and with the help of faculty members such as Tom Galli, Cliff Bieberly, Carolyn Kuriyama, and Eva Washburn, Benson was able to bring her film festival idea to life.
Categories for submission include music video, documentary, mockumentary, horror, mystery, sci-fi and the newly added commercial category. Benson shared that the addition of a commercial category to this year's festival emphasizes her generation's need for concise communication.
"Shorter is better," Benson said. "Thanks to Vine and Instagram and all of these 15-second and six-second videos, people's attention spans aren't all there anymore."
All submissions for the festival must be a maximum of 10 minutes in length and emailed to [email protected] Benson explained that submissions can be recycled projects and do not need to be recently created. Deadline for submission is Tuesday April 7 by 4 p.m. The festival is open to all Chaminade undergraduate students with prizes available for the best submissions in each category.
While the Chaminade Film Festival will have winners and prizes, Benson expressed that she wants her festival to be more than just a competition.
"I want students to inspire students," Benson said.
About the Contributor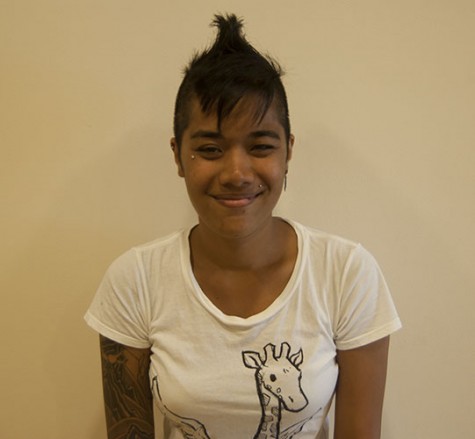 Nadia Fale, Staff Writer
Nadia Fale is a senior pursuing a degree in Communication with a specialization in Integrated Marketing. She was born and raised on the North Shore of...