Chemistry Club adding color to CUH with science
Chaminade became a little more colorful thanks to Chemistry Club's tie-dye event on Nov. 22 at the Library lawn.
Chemistry Club has hosted past tie-dye events but they were low-scale, only for Chemistry Club members. This event was its first big-scale event that was open to all chaminade students. It had set up various stations, one dedicated to the various tie-dye patterns and the other to the dyeing process itself. The tie-dye event was designed for people to learn about chemistry in a fun and colorful way.
After soaking the materials in a soda ash pre-soak, it is ready to be twisted to make the desired effect when dyed. The Chemistry Club recommends letting it soak for 24-48 hours before washing so the dye won't stain your washer.  Students could bring their own things to the event such as sheets, pants, shirts, towels, and lab coats.
According to Amanda Moore, President of Chemistry Club and a senior Forensic Science and Biochemistry student, after having a discussion with the professors they were allowed to tie-dye their lab coats.
"We have white lab coats and labs, it's kind of boring," Moore said. "Because of our tie-dye event, we've talked to our professors and they are allowing us to tie-dye our lab coats. It's kind of making our labs more fun and informal, which is a nice touch since it's making our campus more colorful."
The Chemistry Club was formed to bring in students who are not sure if they are into chemistry, according to Moore. Since Chaminade does not have a specific Chemistry major, many members of the club are Pre-Med, Biology, or Forensic Science majors with a common interest in chemistry.
Jaymee-Rae Pang, senior Biochemistry student and secretary of the club, likes the tie-dye event because its "a good way for people to learn chemistry, in a fun way and to have people bond with something other than traditional experiments."
Pang also said that as a Biochemistry major, the Chemistry Club is a great way to enhance what she was learning in school along with having friends who were also members of the club.
Another event that the Chemistry Club has hosted was I am a scientist, where members go to an elementary school to teach the students about science and experiments.
"We like to give back to the community so we like to open it up to everyone," Moore said. "So for I am a scientist, we went to an elementary school where we educated the students on sugar intake, how sugar interacts with the body, and how it can affect you."
Chemistry Club is planning on hosting more tie-dye and I am a scientist events in the future but they do not have a set schedule yet.
They are planning another tie-dye event aiming to be much broader, advertised more, and possibly inviting an elementary school to take part in the event with the Chemistry Club members as "a fun activity to get them interested in sciences."
About the Contributor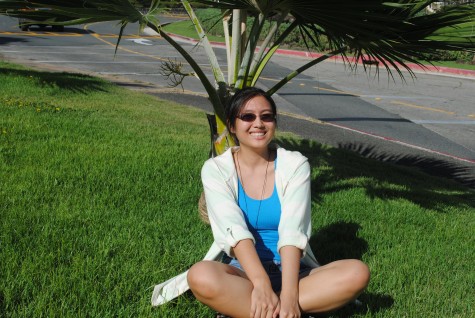 Dana Kojima, Staff Writer
Dana was born and raised on Kaua'i, graduating from Kapa'a High School. She is a senior at Chaminade University majoring in Communications - Broadcasting....