G.I.V.E. expo to help CUH students prepare for the future
Angela McGough, the director of Career Services at Chaminade, has noticed in her two years on campus that students are unprepared for life after graduation. More specifically, they're struggling to find internships and careers.
This fall she developed the idea to host an event to help students develop their plans for the future.
"In my year here, the one thing I see with the students is that they are waiting till their last year to start thinking about their job," McGough said. "But a lot of times there are things you have to prepare for."
The expo, called G.I.V.E., is intended to advocate awareness and help students to broaden their after-graduation opportunities. G.I.V.E, the first expo of its kind at CUH, will be held Friday, Oct. 24, at the Ching Conference Center from 12 – 3 p.m.
"I feel like we need an event to bring awareness," McGough said.
G.I.V.E. is an acronym that stands for Graduate schools, Internships, Volunteer, and Educational opportunities.
Symbolized by the giving tree, the idea of this expo is for students to grow into their career. In the kind of organizations provided, you will have opportunities to volunteer and get experience at the same time.
In only her second year with Chaminade University, McGough was quick to develop the program. She brought Career Services up to date by maintaining its Facebook page and even creating an Instagram, Pinterest and Twitter account, all of which you can follow at CUHcareers.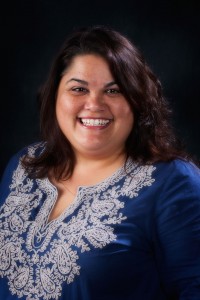 McGough has been planning the concept of the G.I.V.E. Expo since this summer in conjunction with transitioning the "Part time Job Fair" into a "Job Fair."
With the volunteer help of Delta Epsilon Iota, an academic honor society on campus, Career Services will host more than 40 organizations.
"I sent the call out to specific organizations to register for the expo back in August and secured a sponsorship with the Hawaii Army National Guard on Oct. 1," McGough said. "It's been a labor of love."
At the expo, eight organizations will be "offering internships, 10 promoting graduate and professional education, 11 volunteer organizations, and 12 experiential learning organizations," McGough wrote in an e-mail.
Graduate programs like Gonzaga University's MBA and MAcc (Master of Accounting) and the University of Hawaii's William S. Richardson School of Law will be in attendance. Also, non-profits such as the Ronald McDonald House, Make A Wish Hawaii and the Hawaiian Humane Society are expected to attend. And even the U.S. federal government – through the National Security Agency, Defense Intelligence Agency, Army and Marine Corps – are listed as organizations expected at Chaminade on Friday.
Though McGough is sure about the need for a program like G.I.V.E., she's worried about attracting students and the subsequent turnout.
"It's exciting and nerve racking at the same time," McGough said.
Planning for 200 students, Hawaii Army National Guard offered to provide the event with free shave ice and popcorn.
"We typically have 120 students come through to our Fall Career event," McGough said. "But there are many other events happening on Friday that we are competing with."
With positive feedback from the faculty and staff, the G.I.V.E. Expo is expected to be beneficial for not only the students but also for recruiters.
"I'm happy that new businesses and non-profit organizations are participating to share information with Chaminade students," McGough said.
To view the full list of registered organizations, check out the Career Services page.
About the Contributor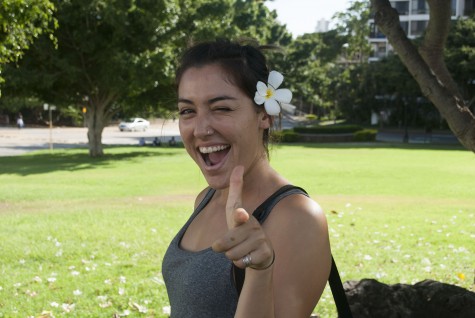 Theresa Capllonch, Staff Writer
Theresa is from the beautiful island of Oahu and is majoring in marketing at Chaminade University. As a softball player for the Swords, she has a competitive...