Interior Design sells plants as fundraiser
World Ozone Day was on Sept. 16 and Chaminade's Interior Design Professional Resource Organization (IDPro) supported World Ozone Day by hosting a do-it-yourself succulent plant fundraiser on Sept 24 in the Henry Hall courtyard from 11:30 a.m. to 1:30 p.m.
IDPro was formed to be an interior design student organization but also to function as a club to connect students to professional interior design organizations. Two organizations that are currently involved with IDPro are the International Interior Design Association (IIDA) and American Society of Interior Designers (ASID).
The fundraiser was hosted with the goal of funding the purchase of a laser cutter for the Environmental + Interior Design program (E+ID) at Chaminade, aiming at raise at least $1000. A few weeks prior to the fundraiser IDPro requested donations of pot-like containers from students and faculty of the E+ID program, receiving about 30 containers.
The price ranges were all based on the varying sizes of each component involved with the arrangement. The succulent plants ranged from $5-$10, the planters were from $3-$8 and the decorative materials like glass beads and moss were $1 each. According to Beverly Clemente, president of IDPro and senior E+ID student, the fundraiser raised more than $275 toward the laser cutter.
"I definitely think it was a success," Clemente said. "People were excited to be able to create their own arrangements, and it was a way we, as a club, could share and celebrate our design skills while doing something good for the environment, even if it was on a small scale."
Succulent plant arrangements are currently a trend, according to Clemente. The club thought the trend would be a good opportunity for students and faculty to create their own arrangements or get help from IDPro members letting members show their interior design skills. Selling the plants for a fundraiser also let them celebrate World Ozone Day that was on Sept. 16, since plants help decrease the amount of carbon dioxide and also promote healthy indoor air quality.
Starr Benson, a senior Communications Marketing student, found the fundraiser concept to be a fresh idea.
"I think it was a really good and different idea," Benson said. "Usually you see people sell cookies, brownies and other expecting fundraising ideas. It was so cute, aesthetically pleasing as well as green, like green awareness."
For Benson, as a person who enjoys nature, it was good to see small plants for sale on campus. It was more convenient than going to a store to buy seeds and having to grow the plant yourself. She also loved the do-it-yourself aspect of the fundraiser by letting you make your own plant arrangement or getting help from the IDPro members. She said that if they decide to do more do-it-yourself fundraisers with other plants or even crafts she would gladly support it.
According to the secretary of the IDPro club Anya Mitobe, IDPro will not have any other fundraisers this semester but plan to hold something similar to the succulent plant fundraiser will be held in the spring semester.
About the Contributor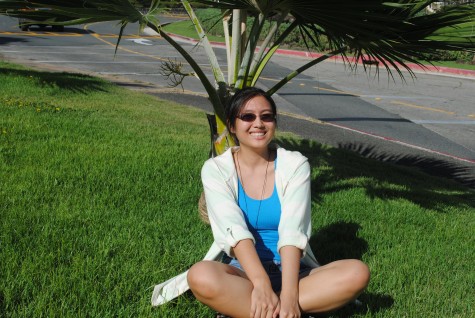 Dana Kojima, Staff Writer
Dana was born and raised on Kaua'i, graduating from Kapa'a High School. She is a senior at Chaminade University majoring in Communications - Broadcasting....