Pacific Islanders wanted at CUH blood drive
Pacific Islanders have a unique blood type that is capable of saving many lives and is in high demand. The Blood Bank of Hawaii (BBH) is aiming toward more Pacific Islanders to donate blood due to a unique chromosome, giving them this special blood type.
At Chaminade, 15 percent of the student body consists of Pacific Islanders, a little more than 400 students. Makerusa "Mak" Porotesano, director of OSAL, said this is why this campus is a great place for these blood donations.
"That special blood type has been able to save a lots of people in Hawaii, and it's just something they cannot get from the mainland," Porotesano said.
Chaminade University will be hosting a mobile blood drive on Thursday, Sept. 25 from 8 a.m. to 2:15 p.m. on 3rd Road above the library.
According to Blood Bank of Hawaii's website BBH.org, 1 in 7 people who enter a hospital need blood meaning blood is needed every two seconds. One pint of blood donated can save three lives.
BBH published a news release in January that nearly one-third of the 58,000 pints of blood donated annually comes from the mobile blood drives. The BBH currently has two active blood donation mobiles, the first used in December 1993 and a new blood donation vehicle arrived in January.
"Our first bloodmobile was used in December 1993 to expand our blood collection services and complement our mobile blood drives with added flexibility, the end goal always being to help meet the needs of Hawaii's patients." said Vanessa Sim, communication specialist for BBH.
Ashley Malek, a senior Forensic Science major, thinks that the blood donation mobiles are a great idea and seems to be working well. Unfortunately, she will not be able to donate blood to this blood drive due to her class schedule.
"It seems it works since people are donating blood," Malek said.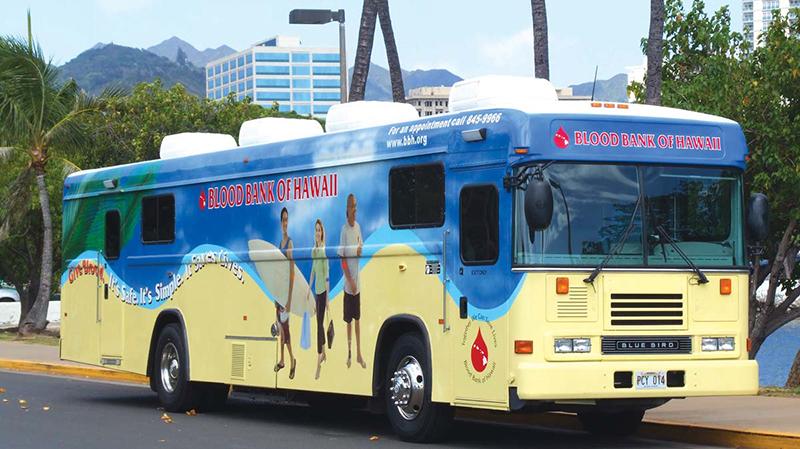 The BBH bloodmobiles have been coming to Chaminade University since 1992. For the blood drive on Sept. 25, the blood bank is aiming to get 55 appointments and 33 pints of blood in case of cancellations or issues of eligibility.
Daniel Cordial, graduate assistant in the Office of Student Activities and Leadership (OSAL), is glad that the bloodmobile continues coming to Chaminade. Chaminade students donated 200 pints of blood in 2013. From the two previous blood drives at Chaminade this calendar year, BBH has collected 63 pints of blood.
BBH has also updated the requirements for eligibility to donate blood in March. This update makes it easier for people to donate, especially future donors who have tattoos or piercings.
It only takes 10 minutes to donate a pint of blood which would be enough to save three people's lives.
Joe Hee, a junior Nursing major student, donated blood while in the military. A "battle buddy" of his was wounded in action and needed blood. He was there, able to donate blood to his ally. He continues donating blood whenever he can, showing no sign of stopping.
"Whenever I have time, yes I've been continuing and continuing," Hee said.
The blood drive on Sept. 25 will be the second-to-last blood drive at Chaminade for the fall semester, the last being on Nov. 20.
About the Contributor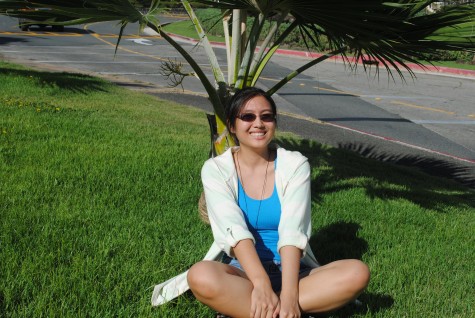 Dana Kojima, Staff Writer
Dana was born and raised on Kaua'i, graduating from Kapa'a High School. She is a senior at Chaminade University majoring in Communications - Broadcasting....